November 22nd, 2021 by evan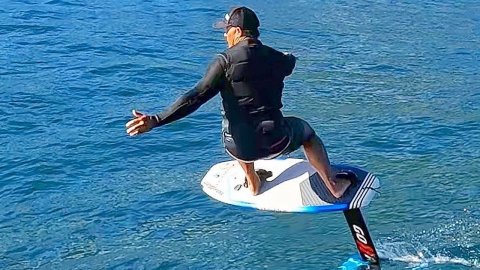 I caught up with legendary waterman Dave Kalama to talk about all things foiling. Dave shares his knowledge about foil boards including construction, design, weight, size, and more. We also talk about foiling techniques and skills, as well as his lineup of the Kalama E3 Performance foil boards. These are his newest designs for SUP downwind foiling, Wind wing foiling and SUP foil surfing. I've been using the E3 model 6′ and it's a big improvement over the custom that Dave shaped for me in 2018. We get into the nitty gritty details and if you're into that then I think you'll like this interview.


(click thumbnail to launch video)
Kalama E3 Performance foil boards specs:
Sup foil:
5′4″x 26.875″, @ 104L
5′6″x 28.5″, @ 112L
5′10″x 28.875″, @ 123L
6′0″x 30.25″, @ 131 L
6′6″x 30.75″, @ 141L
Downwind:
6′1″x 23″, @ 105L
6′5″x 23.5″, @ 116L
Tow:
3′10″x 19″ @ 19L
4′4 x 19.5″ @ 31L
Check out Dave at https://www.instagram.com/davekalama/ and https://www.davidkalama.com/.
Be sure to check out this very informative interview and see you on the water!
Related posts