January 3rd, 2022 by evan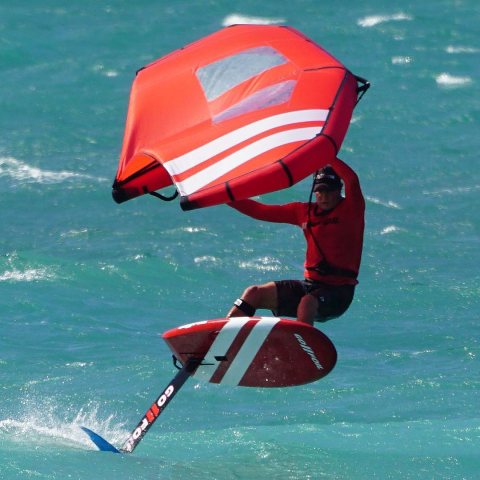 Here's another interview this time with foiling legend Alex Aguera. Alex is the founder of GoFoil and the inventor of the first SUP downwind foil board.
In this video, Alex give us an in-depth look at GoFoil's new line up of front foils, tails, wings, and boards. Alex also shares a lot of tips – from front foil and tail combinations for different conditions, rider weight, and skill level; mast and foot strap positioning; board selection; riding stance and techniques; wing foiling; to high-speed foiling as well as using GPS watches to measure your speed – and a lot more! So be sure to check out this very infomative interview.



(click thumbnail to launch video)
And here are the features of GoFoil's new front foil and tail line ups:
EZ Foil (Easy)
- Draft forward
- Slower, steady speed compared to other models but still a very fast foil
- Very "turny"
- "Steps" to disrupt wing tip vortices, also makes turns sharper and easier and helps with pitch control
- Easier to handle in the surf
GT Foil (Go To)
- Same outline as the popular NL series which has a faster foil section
- Medium chord, going towards a more high aspect copared to the EZ Foil
- Better low end than the NL Foil
RS Foil (Race Speed)
- Smaller chord than the GT Foil
- Thinner, faster
- Pumps better
FT "Fixed Tail" Foils
- Uses only one screw
- Available sizes:
– 12.5″ short and long
– 14.5″ short and long
– 20″ long
Check out Alex at https://www.instagram.com/alexaguera151/ and https://www.facebook.com/alex.aguera.1.
Visit GoFoil online:
https://gofoil.com/
https://www.instagram.com/gofoil/
https://www.facebook.com/Gofoil
Related posts