Retail Stores
Oahu, Hawaii – Stand Up Paddle Retail Stores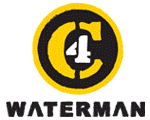 www.c4waterman.com
The pioneers of the stand up paddle surf movement is C4 Waterman. More than highly innovative products, the founders and owners of C4 Waterman, Hawaii-based manufacturers of stand up paddle surfing equipment, have taken to fore the marketing of the waterman lifestyle. Todd Bradley, Brian Keaulana, and Mike Fox base their business philosophy on the four core disciplines of a waterman – balance, endurance, strength, and tradition – leading to their C4 brand.
C4 Waterman offers a full line of stand up paddles, boards and accessories. C4's equipment have the privelage of being designed with the stand up paddle pedigree – professional surfers, world class shaper and the best waves in the world as a testing ground. And beyond their mission of advocating the waterman way of life, the C4 owners have grounded a foundation that they hope would protract their already socially veered mindset.
Say thanks to Todd Bradley over at C4 Waterman for offering our friends at StandUpPaddleSurf.net a FREE Stand Up Paddle Bag with any paddle order. Just call Kellie at C4 Waterman at 808-739-2837 and tell her that Evan at StandUpPaddleSurf.net sent you and place your order. It's that easy.
C4 Waterman Inc.
330 Coral St.
Honolulu, HI 96813
(808) 739-2837
Fax: (808) 739-2839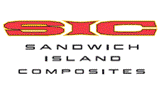 www.SICMaui.com
Sandwich Island Composites is a subsidiary of Ding Kings Fiberglass Works Inc. in Maui, Hawaii.
We manufacture the Eclipse one-man outrigger canoe, the Malana four-man outrigger, the KuNalu and the F-16 point to point stand up paddleboard. This winter we added the SRX4, a progressive stand up paddleboard.
We shape our own plugs and build our own molds. Our products are thoroughly tested on Maui's North Shore. Performance and strength are our top priorities. We are price competitive. Made with minimal waste. Let's face it, the surfboard industry is not exactly green, but we do our utmost best to waste as little as possible.
All boards are designed, tested and manufactured in Maui, Hawaii by people who live and play here.
From initial concept and design, to the mold building and final product, – is a pretty small window (compared to boards designed and built abroad). What that means is you are getting the most updated concepts in design, not an idea that was conceived a year ago.
Sandwich Island Composites, a division of
Ding Kings Fiberglass Works, Inc.
875 Haliimaile Road
Makawao, HI 96768
www.SICMaui.com
Ph + Fx (808) 572-7728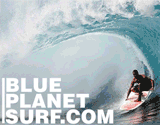 www.BluePlanetSurf.com
Our shop is also known as:
"The surf store with sand on the floor".
We offer the complete Blue Planet clothing line as well as select products by other brands, including slippers, bathing suits, bags and lots of accessories, including one of the biggest selection of surf wax anywhere. Some of the brands we carry include: C4 Waterman, Altered Electric Skateboards, Carver Surf Racks, Aquaglide SUP´s, Da Kine, Reef, FCS, Futures, Island Fin Co., Sanuk, Spy, Carve boards, Da hui, Body Glove, Matuse, Vertra, Headhunter, Shiseido, Pualani, and more.
You will find great deals on closeouts and other special offers. Blue Planet is a full service surf shop with a great selection of new and used short, long, and SUP boards for every budget.
We carry surf equipment and accessories, rent Surfboards and SUP´s, (see rental prices below), do board repairs (please bring board to store for an estimate), and can take custom board orders.
RENTAL PRICES
Duration

Regular
Surfboard
Premium
Surfboard
24hrs
$19
$25
Add a Day
$15
$50
4 Days
$50
$69
7 Days
$75
$99
Duration

Regular
Stand Up Paddleboard
Premium
Stand Up Paddleboard
24hrs
$29
$49
Add a Day
$24
$39
4 Days
$99
$129
7 Days
$129
$199

*Credit Card Required for Deposit (or Cash) NO Debit Cards accepted for deposit, sorry.
Location:
540 Ward Avenue
Honolulu, Hawaii 96814
Tel (808) 596-7755
Business Hours:
Mon to Sun: 10am to 6pm
Popularity: 41%