August 27th, 2008 by admin
Hello Everyone,
Hopefully those of you on Oahu got a chance to check out some of the action from this years Duke's OceanFest that wrapped up this past Sunday. Competition took place for many of Duke Kahanamoku's favorite water sports on the 118th anniversary of his birthday. The Great Hawaiian 105 KINE Luau went down early Saturday evening, which featured the music of Cecilio & Kapono and ono Hawaiian food.
NEW HAPPENINGS
Like years prior, we helped sponsor the Duke's OceanFest and got a chance to join in the festivities at the luau. Besides the amazing food and open bar serving up tasty beverages, it was nice to see all of the legends get together.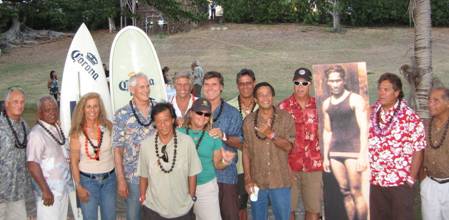 It was a great way to cap off the night for Candice Appleby who had just taken down the competition in both the Pro SUP and Women's divisions.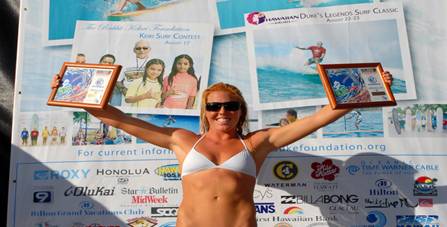 For more info on the 2008 Duke's SUP results please visit:
SUP News
We will be in San Diego this October for the 2008 Sacred Craft Consumer Surfboard Expo where we will be showcasing our new 2009 line of SUPs.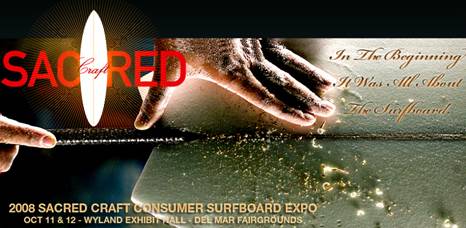 For more info on the event check out:
Sacred Craft and or Surfersvilliage
New Store Additions
We received a couple more hi-tech SUPs from our friends in San Diego and are really excited to get our first surfboards. Sure the boards are up to five times stronger and up to 30% lighter than traditionally glassed boards, but I'm sure most people are wondering how they work. We were curious ourselves and asked Candice to ride one. After winning the GWS Pro Am all she could say was how unreal the board surfed. She was so amped on the board, that she rode it during the Duke's OceanFest and took down some pretty big names in the process.
Daniel Jones is test piloting a shortboard in this technology and already has one more on order. Aside from our team riders, we sent one over to a friend on Kauai and have another custom order in the works for a customer that wants something 12' x 36" x 6" that won't weigh a ton or fall apart on him.
Featured Board
9′ 2″ 27 1/2″ 3 3/4″ "Flyin' Hawaiian" by Shane Rueber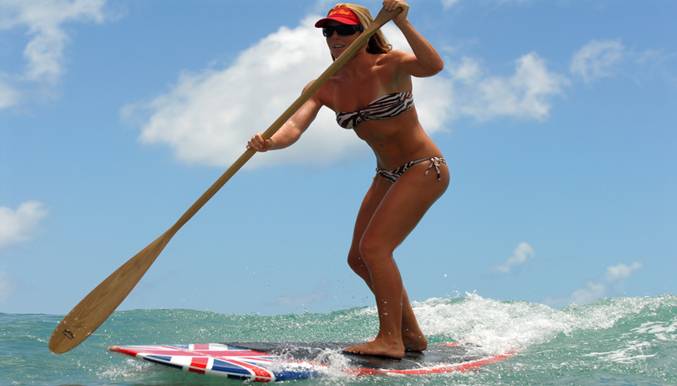 Until Next Time
As always, feel free to email or call us with any further questions and or comments.
Aloha.
:::::::::::::::::::::::::::::::::::
Tropical Blends Surf Center
907 Queen St
Honolulu, HI 96814
Phone: 808.593.0211
eMail: info@tropicalblendsurf.com
Web: www.tropicalblendsurf.com
Related posts