November 1st, 2011 by davi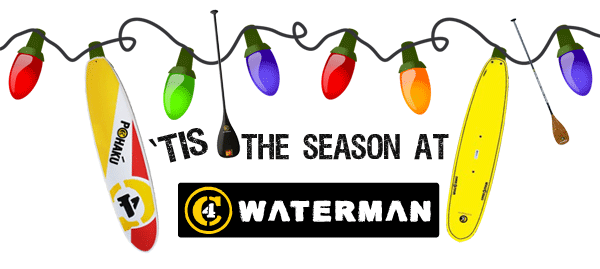 Give the B.E.S.T. gifts this holiday season!
Now that Halloween is behind us, it is time to kick-off the holidays with a bang! C4 Waterman is pleased to announce our new promotion The 12 Coupons of Christmas. Between November 1 and December 24 this holiday season, we will be showcasing coupon specials and featured items direct to your inbox. We hope you visit us online or walk into our store to take advantage of these great savings. Mele Kalikimaka!

Ridiculous deal! The board is perfect for beginners and intermediate stand-up paddlers. The 11-foot or 12-foot length combined with the 32-inch width and generous thickness makes for a nice, stable, fast-gliding board. BUY NOW
Long Sleeve Ka Uhi Tattoo Rashguard. This long sleeve rash guard with unique sublimated tattoo design by Keone Nunes. This limited edition rash guard features the traditional Polynesian symbology. BUY NOW
Essential on a sunny day… our C4 Ka Uhi hat and visor fits any size head with its adjustable strap. Traditional Polynesian tattoo print with embroidered C4 logo on the front. BUY HAT NOW BUY VISOR NOW
Related posts