November 16th, 2011 by davi

Wednesday 16 November
Kai Lenny wins the Surf Slalom at Namotu Island
19 year old, 2 x Stand Up Paddlesurfing Wolrd Champion and second place finisher in the Long distance, Kai Lenny storms to victory at the challenging Surf Slalom race of the Namotu World Paddle Challenge Fiji, presented by Air Pacific.

In a nail biting finish, Kai found the wave he needed to overtake Long Distance Champion Connor Baxter and secure victory on the all important last leg of the course.
"That was challenging and I was lucky to find the right waves. I could feel Connor breathing down my neck on the race to the finish as I know how fast he can catch up."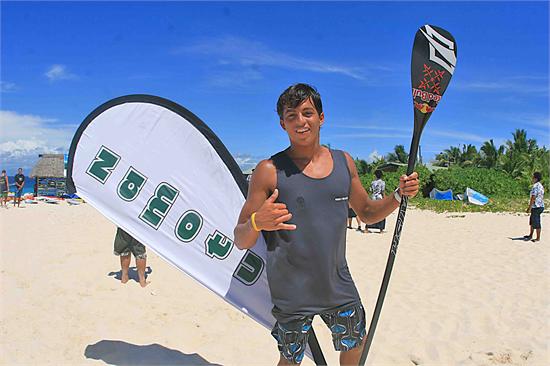 Connor Baxter leads through the first half of the course
Off the start and through the first half of the course, Connor Baxter found the right line and lead the star studded final. Howver a few critical mistakes on the 2nd leg allowed Kai Lenny and Zane Schweitzer to catch up in the creation of an exciting 3rd and final leg battle that kept the audience at the edge of their seats.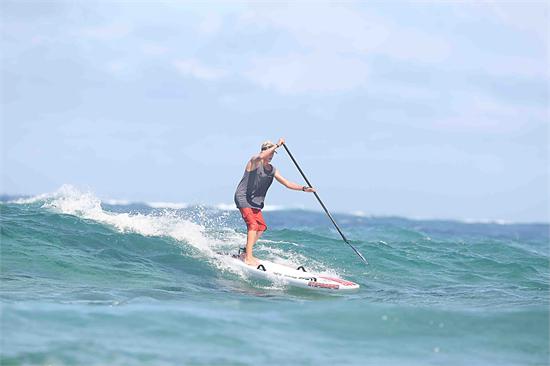 North Shore Paddle Challenge Sprint Champion Zane Schweitzer digs deep to secure third
In an impressive display of surf riding and swell negotiation, North Shore Paddle Challenge Champion Zane Schweitzer battles it out with Kai and Connor for a well earned 3rd place.
In the familiar heat elimination format, athletes were pushed to their limits on a course that required stamina, surf riding skills, strategy and extreme balance and power to punch through the surf on the way out,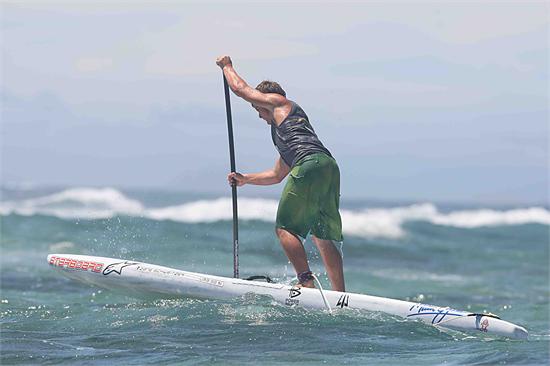 Slater Trout puts on another great performance in Fiji
Slater Trout puts together another great performance here in Fiji to finish in 4th place, with a memorable battle with Kai Lenny in their first round heat, and a solid performance from start to finish.
Also with a notable performance on this surf slalom course, much like the long distance, was North Shore stand out, Noa Ginella from Oahu. Clearly the Hawaiian contingent were revelling in some of the most challenging surf conditions imaginable for the Stand Up World Series Sprint Course.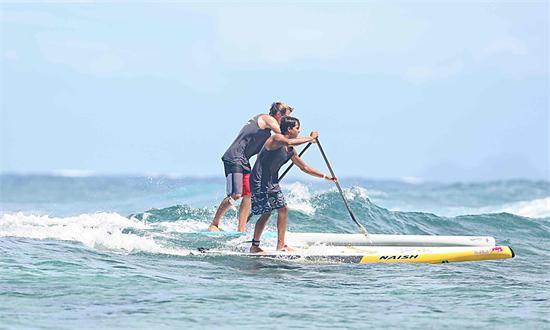 Current Standings at the Namotu World Paddle Challenge
So the current standings at the Namotu World Paddle Challenge FIji, presented by Air Pacific are that Maui Boys Connor Baxter and Kai Lenny are in equal first, each with a 1st and 2nd place finish. It will now all come down to a last duel between the 2 Champions that will be announced tomorrow and contested Friday morning, to decide the Namotu World Paddle Challenge Champion for 2011, so stay tuned….
In 3rd equal are Australian Jake Jenson who secured a 6th place finish today in the sprints to complement his 4th place finish in the long distance, Slater Trout with a 6th and 4th respectively, and Noa Ginella with two 5th places for both long distance and sprint.
Overall Women Champion is Annabel Anderson, while leading masters athlete is none other than Namotu regular from Australia, Iron Phil.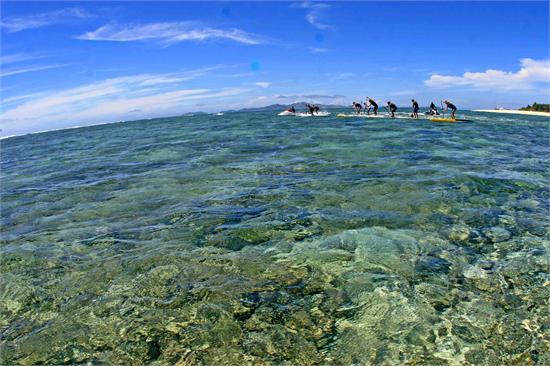 Tuesday's lay day sees athletes light it up at Cloudbreak
Despite the small surf, athletes made the most of what was on offer at the World Famous surf spot of Cloudbreak, putting on an impressive display of performance Stand Up Paddlesurfing.
Here Zane Schweitzer takes to the air in preparation for the Fiji Tourism Cloudbreak Surf Exhibition to take place tomorrow. The surf exhibition will feature all of the usual candidates, such as 2 x World Champion Kai Lenny and Contenders Noa Ginella, Slater Trout and Connor Baxter, but also, our host and legend, Dave Kalama, so stay tuned…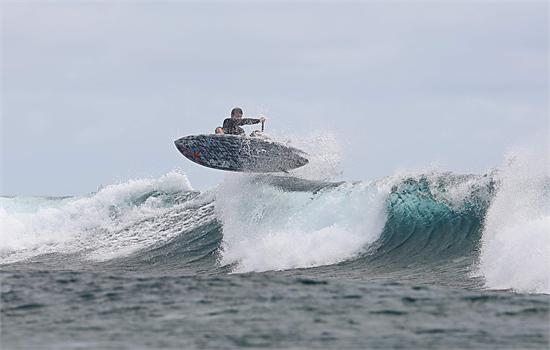 Still to come at the 1st stop of the Stand Up World Series
Still to come at the first stop of the 2012 Stand Up World Series:
Fiji Tourism Cloudbreak Surf Exhibition
The Kai and Connor duel
The Vonu Waterman's Cup (a multi-discipline showdown testing athletes' complete range of skills)
Team Relays
So stay tuned for the highlights from the free surf and sprint racing and check out the highlights now online for the liong distance race of the Namotu World Paddle Challenge presented by Air Pacific: Long Distance Highlights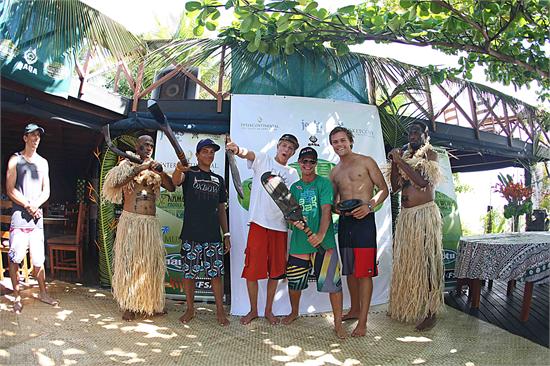 New partnership announced with SUP magazine
SUP Magazine has now become the Official publication of the Stand Up World Racing Series and Surfing World Tour. SUP Magazine will be keeping you up to date with the latest news, information and highlights fromt he Stand Up World Tour and Series both online at www.supthemag.com and in print.
The Partnership will also see Grindtv / Supthemag as a portal for future webcasts, so stay tuned to www.standupworldtour.com. www.standupworldseries.com and www.supthemag.com for the latest news and information on both the Surfing and Racing World Championship Tours.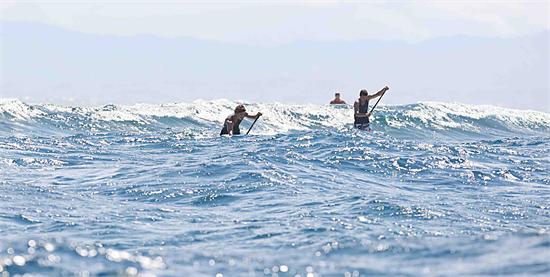 Stand Up World Series: www.standupworldseries.com
The Stand up World Series is the newly launched and global competitive platform for the racing discipline of Stand Up Paddle Racing.
With events in 14+ countries in 2012, the Stand Up World Series will crown the first ever legitimate World Champion for Racing as a result of an extensive World Championship Qualifying Series that will culminate in a climactic final event in October of 2012.
Stay tuned to www.standupworldseries.com for more information on the 2012 World Series.
Related posts