April 27th, 2012 by davi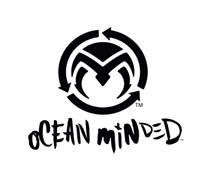 Ocean Minded Announces Sponsorship of Watermans Paddle for Humanity Series
April 26, 2012 – Ocean Minded, a leading brand of high quality footwear, is pleased to announce 2012 sponsorship of The Watermans Paddle for Humanity race series, which begins this Saturday, April 28th in Dana Point, CA. The award winning series is building on four years of success and will feature multiple events on both coasts with stops in California, Florida, Washington D.C. and Texas – bringing together coastal and inland paddling communities.

"We are thrilled to be a part of this year's Waterman's Paddle for Humanity series", said Ocean Minded's Marketing Director, Bob Tanner. "In addition to furthering our commitment to stand up paddling, sponsoring the event falls directly within the four pillars of our brand – Quality, Community, Authenticity and Responsibility".
The stated goal of the series is to raise $100,000 for non-profit partners while raising awareness to their causes and introducing communities to the sport of paddling.Twenty percent (20%) of each paid entry fee goes to an organization of the paddler's choice upon registration and net event proceeds will also be divided among them. Participating non-profits include: Best Day Foundation, Keep Paddlin, Love146, LUNGevity, Navy SEAL Foundation, Ocean of Hope, Campaign of the Sarcoma Alliance and Surfrider Foundation.
"We are extremely excited to partner with Ocean Minded during the 5th year of the Watermans Paddle For Humanity", stated the event's Executive Director, Rob Farrow. "Their continued commitment to protecting our oceans and teaching responsible stewardship to the next generation falls directly inline with the mission of our event series. Being able to have a sponsor who shares this type of vision is a huge honor for us."
Additionally, Ocean Minded Brand Ambassador Chuck Patterson will lend his name to a Signature Series Rally Race at all five stops of the 2012 Paddle for Humanity series. Chuck's experience and credibility lend prominence to the already stacked five stop series, and each event will feature a different "obstacle" involving running and/or an alternate paddling course.
The WatermansPaddle for Humanity series was recognized by the paddling community and awarded the SUP Magazine "Philanthropic Event of the Year" at the first-ever SUP awards in 2011. The award highlighted the continuing efforts of the series and its founders, its reach in the paddling community and its professionalism in the execution of the events.
Contact: Bob Tanner – bob.tanner@oceanminded.com
Be Ocean Minded™
That simple idea is the foundation of our company. Being 'ocean minded' and living an'ocean lifestyle' begins with the inspiration and allure that the world's oceans and beaches offer each one of us. The Ocean Minded™ brand enables an individual to identify, visualize, and embrace their personal beach and water-oriented passions in the course of their daily adventure.
Live. Protect. Respect™.
We can no longer deny that our planet is rapidly becoming a crowded and polluted place. Ocean Minded™ believes we should utilize recycled and sustainable materials in our footwear, apparel and accessories whenever possible, and we consistently strive to achieve this.
Additionally, we feel that as both a corporation and a group of individuals, it is essential to Live, Protect, and Respect our environment. Since 1996, we have been organizing community beach cleanups around the world, and educating our customers on the importance of leaving their chosen playgrounds in better condition than they were found.
Our belief that everything eventually ends up in the ocean has led us to host additional cleanups in the mountains and on the banks of inland rivers and lakes.
These are the cornerstones of our brand and we invite you to Be Ocean Minded™.
Related posts