April 20th, 2013 by davi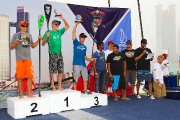 Story by Connor Baxter
The 2013 Abu Dhabi All-Star event was amazing. It started off with a long trip across the world. There were only 18 competitors invited to this event. We got to surf in a wave pool called Wadi Adventures. The waves were about head high and we could go left, right, or have a closeout. The first round we all got three lefts, then three rights and last three closeouts. They took the top one score from each type of waves and the top six from that made it to the quarters. Unfortunately I did not make that cut but felt like I was surfing good.

The next part of this adventure was two hours away in the salt water. We all busted out the 12′6 inflatables and had to do a sprint race with them. The course was about five minutes long and a M shape. The best part about the race was we had to do all the heats and finales in a sandstorm. So are lungs were filled with sand and it was very difficult to breathe hard. The first two heats I was in, I came in first place, not going all out but enough to get me to the next round and in front. Next up was the finals and I knew what I had to do. All I had to do is keep my head down and go all out and don't stop until the finish. So that's what I did. Straight from the start I hit the water with my choke stroke and sprinted as hard as I could to the first buoy. I got there and whipped the board around as fast as I could and kept going to the next buoy. From there I had a pretty decent lead but I decided to keep the gas on until the finish. I made the last two buoy turns in first place and was on the home stretch. Coming into the home stretch I was pretty stoked to be in front of some great paddlers like Jamie Mitchell, Kody Kerbox and Zane Schweitzer. By me coming in first place in the sprint race it got me into third-place overall in the surf and race which was a real stoker for the Maui boys. Kody was second and Zane was first. Altogether this was a great event. Met some cool people and I can't wait to go surf those waves again.
I want to thank my sponsors for all their support – Starboard, Maui Jim, Rainbow Sandals, Rista Fins, Dakine, GoPro, OnIt Pro, Waterman's Sunscreen, Igloo Coolers, Sunrite Maui, Hammer Nutrition, iDcard, EFX and Hi-Tech Sports.
Also a big Mahalo to all the event organizers. Fantastic Event!! I'll be back next year for sure!!!!!
Aloha -
Connor Baxter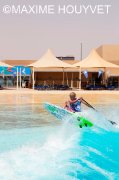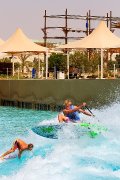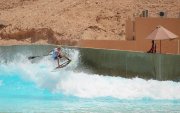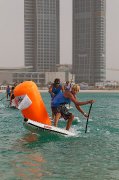 Related posts