September 19th, 2013 by davi
Water Warrior Beach Festival – Amphibious Assault Elite SUP Race
(or better known as Chuck Patterson's Torture Chamber)

Recap by Connor Baxter
The 2013 Water Warriors Event put on by Chuck Patterson, was by far one of the most brutal and exhausting races I have competed in so far this year. And – that is to put it mildly.

It was a one-day event with a simple Paddle for the first heat. The only thing was he set up a super crazy boot camp/military course on the beach. There were about 5 six-foot tall sand dunes that you had to run over and then go underneath this bar and do it all over again five times. Then we had to army crawl 60 feet. And then climb over this 10 foot high cargo net that was probably the hardest part of the course. Then we jumped on to our boards and paddled a triangle course in the water, but there was a 20 foot high blowup waterslide that we had to climb up to the top and slide down. Then back to the beach and then we only had to do the Cargo net and Beach run.
Then we paddled the course 4 more times. When we finished this I came in first place and made it to the finals.
I had a long time to rest and got ready for the grand finale. This time we started with one quick lap, then over the sand dunes, climbed up the cargo net onto our boards and did four laps in the flatwater. Everyone was paddling super-hard, which made the finals a lot more exciting.
I sprinted right off the start and secured a decent gap ahead of everyone. I made sure to hold this gap all the way until the final lap. I stayed in front of everyone with a comfortable lead and ended up doing the course faster than the first time and coming in first place. Altogether this was a super great event and very well-organized, but I was hurting for a few days after.
Check out this video of the Finals – Special thanks to On It Pro:
https://www.youtube.com/watch?feature=player_embedded&v=BnJgyI_vtOw
I want to thank my sponsors for all their support – Starboard, Maui Jim Sunglasses, Rainbow Sandals, Futures Fins, Dakine, Trident Sports, GoPro, OnIt Pro, Waterman's Sunscreen, Igloo Coolers, Sunrite Maui, Hammer Nutrition, iDcard, EFX and Hi-Tech Sports.
Also a big Mahalo to all the event organizers – AKA Chuck Patterson and Camp Pendleton and all the Military Volunteers. Great Event!! Brutal – but really a great event. A definite MUST for next year!!!
And check out the event link for more info and links to photos: http://hardcorpsraceseries.com/water-warrior-beach-festival
Aloha,
Connor Baxter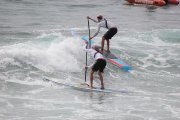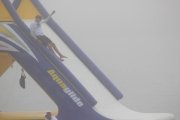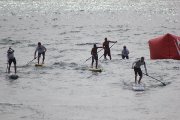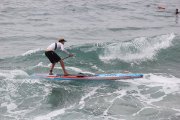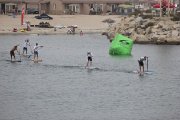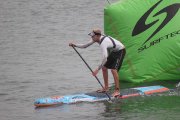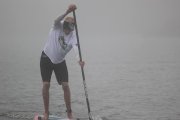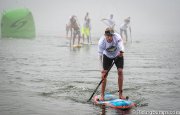 Related posts