August 11th, 2009 by clarise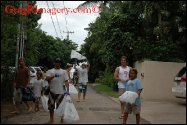 Aloha Everyone!
Just wanted to send out a 'heads up' on our upcoming 5th Annual Da Hui/Wolfpak North Shore Beach Clean Up scheduled for Saturday, November 7, 2009 at Velzyland Park. Every year our event, which is the State's largest beach clean up, attracts hundreds of participants from all over eager to participate and assist with keeping our 'aina & beaches clean. Recently, the City & County of Honolulu City Council and the State Governor's Office has recognized our efforts and were awarded certificates of commendation, which were extremely proud of.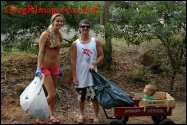 Hoping you'll want to jump-on-board with us to make this year's huge and fun beach clean up another success!! Attached are some photos from last year's event. Log on to Dahui.com for more photos and information.
Mahalo,
Mahina
808-368-7749
Related posts