September 19th, 2009 by clarise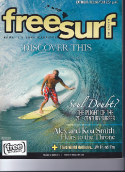 Aloha Na Kama Kai Ohana
Na Kama Kai is getting rave reviews thanks to all of your hard work and dedication. The keiki are blessed to have guidance from waterman and waterwoman who care as much about children as you do. We are all making a positive contribution to our community through Na Kama Kai.
BIG MAHALO!
PLEASE READ THE FOLLOWING AND FORWARD TO ALL THAT MAY BE INTERESTED IN PARTICIPATING.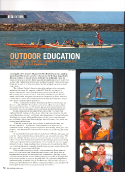 My name is Duane DeSoto and I am emailing you an invitation to participate in our free to public Ocean Awareness and Safety Clinic. We welcome children of all ages and will take willing children 2-17 years of age in the water. Adults are welcome to experience all of our land activities as well.
Rainbow Sandals is putting on an invitational standup paddle race on Oct 3 & 4 called "Battle of the Paddle" and has invited Na Kama Kai and Kanalu to host our program in California. The event takes place at Doheny Beach in Orange County.
During the event Na Kama Kai will do the following…..
- Shaping of Koa wood board. Tom Pohaku Stone and Pake Ah Mow of Kanalu
- Mo'olelo (story telling) With in our stories lies the history of surfing.
- La'au Lapa'au (Hawaiian Medicine) The beach, coastline, and ocean provide ingredients for healing the body.
- One on One Water instruction with the children
- Canoe rides. While in this station instructors will provoke responsibility for the land and ocean while explaining how the two are connected.
Na Kama Kai is a newly founded non-profit but has been able to host over 1100 children in the last 6 months. We have worked with many organizations including Kamehameha Schools, Boys and Girls Club Hawaii, Project Visitation (Foster Care Hawaii), Kids Hurt Too, S. M. Kamakau School (Hawaiian immersion/charter school), Hale Kipa (at risk youth), and the general public.
Currently I am working on getting native Hawaiian and Polynesian children who live in California to come to the event.
To see what Na Kama Kai is please visit www.nakamakai.com. To see an updated Na Kama Kai interview please visit www.watermansleague.com. This interview has a great explanation of who we are.
Thank for the having the vision to see the importance in our program and also supporting it.
Please let us know if you are interested in joining us. Ideally I would like to receive a list via email of the keiki who would like to participate along with their ages.
Aloha
Duane DeSoto
Founder
Na Kama Kai
www.nakamakai.com
(808) 864-9164
Related posts