June 25th, 2012 by evan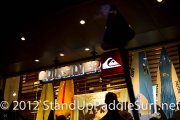 Here are some pictures that I took during the launch party of the 2012 Quiksilver Waikiki Paddle Festival. George Kam hosted the Friday night launch party which is the best party of the year. I'm not exaggerating when I say that I was blown away at how awesome the food, people and party were. I took my 2 boys after paddling practice and they had a blast too. If you were there, you know what I'm talking about. If you missed it, these pictures below will give you an idea.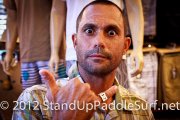 Kaipo Guerrero welcomes us to da party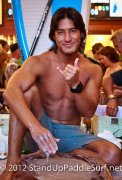 First thing in the front door is a buff local bruddah with a huge poi calabash serving poi (Hawaiian taro made into a paste like entree) the traditional way (with his bare hands). I don't normally eat poi but I figured why not since it was a big show in the front. I was blown away. The poi was from Homestead Poi and it tasted like ice cream. It was soooooo good I ate 8 bowls. I even bypassed the carving station because it was so good. Now I'm buying and eating poi kinda often…all due to George Kam serving it at the Quicksilver party.
Here are a lot of pictures from the party below. Hope to see you there next year!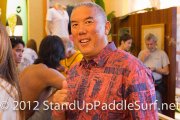 Scott from Surftech
My boys Koko and Buddy with da poi pounda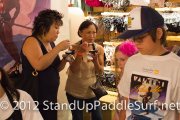 Melissa Chang and her friend eating the snow ice dessert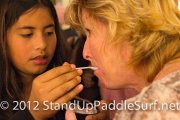 Gotta share with mom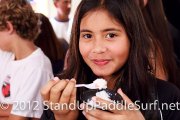 Enjoying the snow ice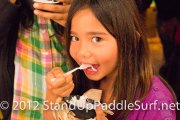 You think she likes it?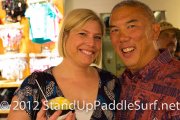 Scott from Surftech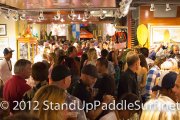 As you can see the place was packed. The crowd was loud and the place was pumping.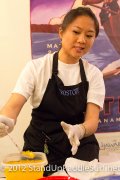 The woman was serving little jelly stars on top of the snow ice.
In Hawaii we call this "grinding"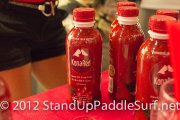 Kona Red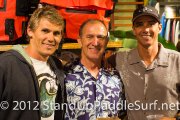 Jamie Mitchell, Jack Dyson and Livio Menelau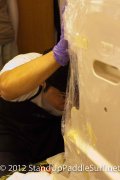 Deep concentration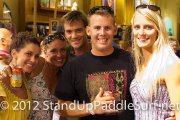 Eric Abbott and friends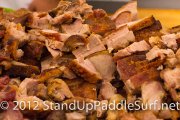 Roast pork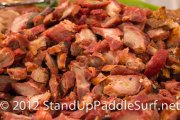 Char siu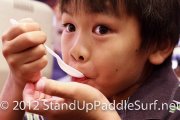 Buddy's fifth serving of Snow ice. I think he liked it.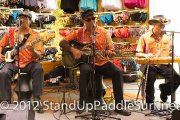 Hawaiian music playing on the side… notice the guy on the right playing the old time steel guitar.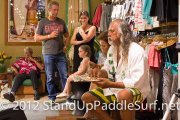 Kicking back and enjoying the Hawaiian music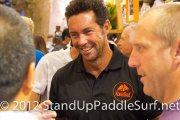 Bill Pratt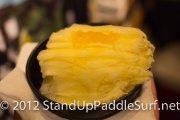 Mango snow ice
Ashley Baxter, Keith Baxter and Connor Baxter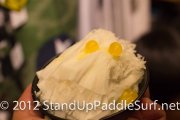 Lychee snow ice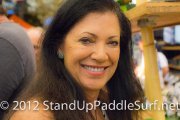 Smile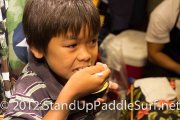 Good thing it was a buffet because Buddy ate a lot of snow ice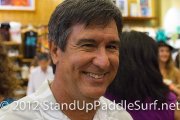 Keoni Downing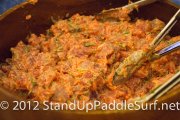 Spicy ahi poke…I ate about a pound of this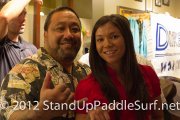 Kurt and his Kona Red friend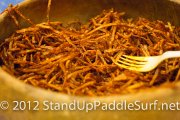 Korean taegu was a bit different than what I have normally but it was still really good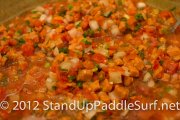 Lomi salmon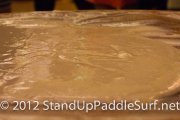 Fresh poi from Homestead Poi Company. I liked this so much that I've been buying raw taro from the 'Aina Ku 'Ono (formerly Sticky) Farms, Waiahole lo'i (taro farm) and making it at home.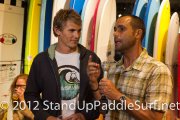 Jamie Mitchell and Kaipo Guerrero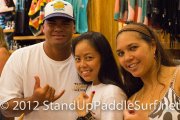 Da beef stew crew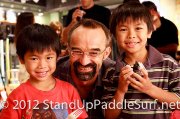 Koko and Buddy with Mark Raaphorst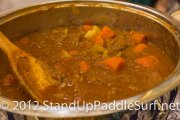 Beef stew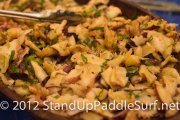 Hawaiian tako (octopus, not Mexican food)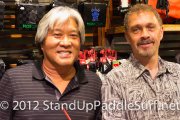 Brian Ikeda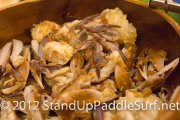 Raw crab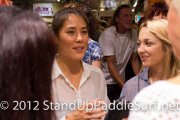 Talking story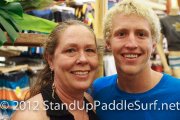 Karen and Connor Baxter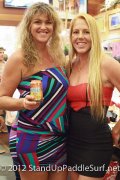 Candice Appleby and friend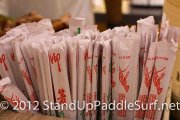 An alternative to the fork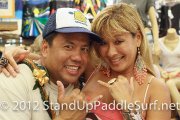 George Kam and friend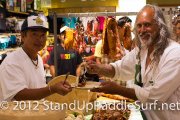 Lyman serving the peking duck buns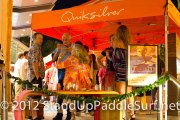 The party was even happening outside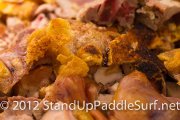 Chinese style crispy roast pork and skin…I actually eat all the crispy skin and disregard the meat. This is very similar to a Filipino lechon.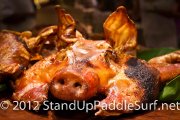 Good thing I shot this early because it was no time before the ears and cheeks were eaten.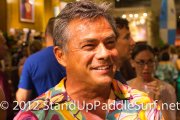 Local jewelry artist Leighton Lam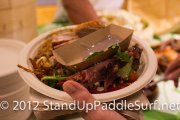 Must be seconds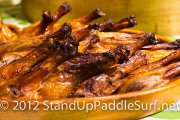 Duck legs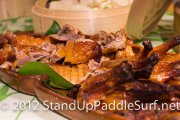 Chinese peking duck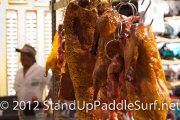 Chinese style roast duck, pork and char siu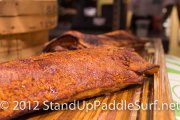 Can you hear the crackle of this roast pork?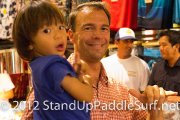 Bobby + 1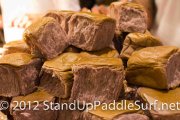 Taro rolls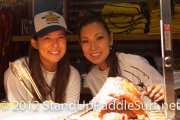 Carving station girls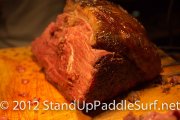 Prime rib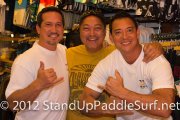 Jason Kauhane, Ken Akazawa and Donn Arizumi (flexing as usual)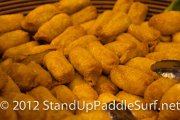 Cone sushi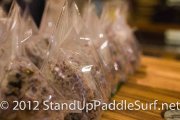 Musubi from Mana Bu's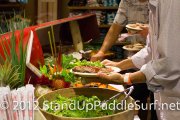 Salad bar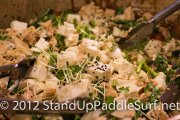 Tofu salad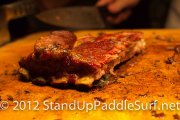 Smoked ribs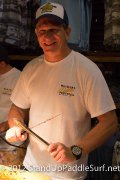 Staying sharp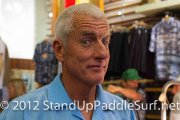 Mark Cunningham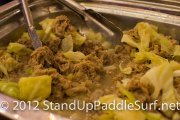 Kalua pig and cabbage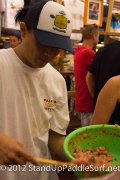 Serving da poke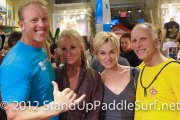 Ed Wheeler, Sandy, Sandy's friend and Keith Baxter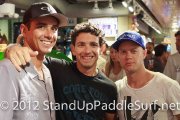 Livio Menelau, Travis Grant and friend
More pictures:
Related posts