October 9th, 2013 by davi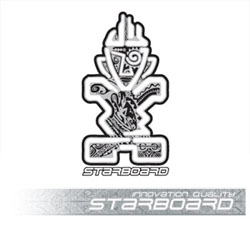 Finals On This Weekend!
The finals of the Stand Up World Racing Series will take place this weekend at Turtle Bay in Hawaii.

For the Women:
Annabel Anderson has locked in the World Title for 2013 – Congratulations Annabel on her second consecutive!
Marie Buchanan (UK) currently sits in 3rd, very close behind 2nd.
and Noelani Sach (Ger) is in 4th, but could easily capture second place as well.
For the Men, it's still a battle:
Connor Baxter is in the leader position and on track to take the Title although he has a lot of riders trying to chase him down.
Zane Schweitzer is currently in 4th place, but in a great position to overtake 3rd.
Our Starboard Riders need all of our support and it would be great if you can share this video:


(click thumbnail to launch video)
as well log in to watch the finals, starting Friday October 11, live here: http://www.watermanleague.com/stand-up-world-series/
ENJOY!
Related posts