February 12th, 2014 by davi
Surftech Shootout the Tri-fecta
of SUP Competition
Surftech Shootout, Duel SUP/Prone Race and Cowells SUP Classic
Delivers Something for Everyone
Santa Cruz, California – (February 12, 2014) The 6th Annual Surftech Shootout presented by SUP the Mag returns to Santa Cruz, California March 28-30th. This three-part event features many of the greatest names in SUP surfing doing battle at the world famous Steamer Lane. In addition to the SUP surfing action at 'The Lane', there is also the Duel SUP/Prone Race on Cowells Beach where competitors will race along the picturesque Santa Cruz Wharf, Santa Cruz Boardwalk and the cliffs of Santa Cruz's west side. The third 'bullet' in the Surftech Shootout chamber is the Cowells SUP Classic which takes place on the gentle right point break located just down the point from Steamer Lane.

With all of the SUP surfing and racing action it's no wonder that the Surftech Shootout has earned the reputation as one of the wildest events of the year!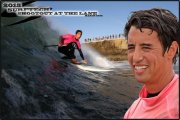 "I always look forward to the Shootout," said last year's Shootout champ, Dave Boehne. "It's one of my favorite events of the year for sure. Simply a fun, fun event! I'm looking forward to competing in both the race and surf categories this year and hopefully challenge for the overall title! Cannot wait!"
SURFTECH SHOOTOUT
This pre­mier inter­na­tional SUP surf event has included many U.S. and Inter­na­tional Pro­fes­sional Ath­letes includ­ing two time Shootout Cham­pion, CHUCK PATTERSON, 2011 Shootout champ, ZANE SCHWEITZER, female sen­sa­tion CANDICE APPLEBY, 2012 Shootout champion MATT BECKER and 2013 Shootout champ DAVE BOEHNE along with many other international SUP stand-outs and local contenders. We expect the Elite Field will be the deep­est and most com­pet­i­tive to date draw­ing SUP surfers from all over the globe.
DUEL SUP/PRONE RACE – NEW RACE DIVISIONS ADDED FOR 2014!
This is a great race to kick off your 2014 race season! The Duel SUP/Prone Race will feature a 2.7 mile (single lap) short course and a 6.2 mile (two lap) long course race. Once again event organizers have added a prone paddle division in both the long and short course. The Men's and Women's "Elite" divisions are the 12′6″ classes in the long course. There is also a short beach run at the end of the short course and in between laps of the long course.
NEW DIVISIONS
With the ever growing popularity of SUP racing, event organizers are including four new race divisions for competitors under 18 years old!
Rough Riders Long Course – 12 & Under boys and girls
Bronco Buster Long Course – 13-17 boys and girls
Gouchos Short Course – 12 & under boys and girls
Wranglers Short Course – 13-17 boys and girls
What better way to spend your weekend than racing along the Boardwalk, wharf, cliffs and harbor of beautiful Santa Cruz, California!
Click HERE for more info and to register for the Surf & Sand Duel SUP Race.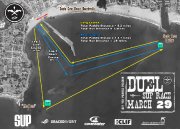 2nd ANNUAL COWELL's SUP CLASSIC!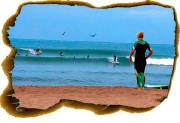 Introduced in 2013, the Cowell's SUP Classic is a SUP surfing contest held at Cowell's Beach just down the point from Steamer Lane. The Cowell's SUP Classic is the perfect opportunity for entry level to intermediate level SUP surfers to try their hand at competition. Cowell's offers long lined up right handers (and some lefts) that break gently and peel for up to a half mile along the cliffs below West Cliff Drive.
Click HERE for more info and to register for the Cowell's SUP Classic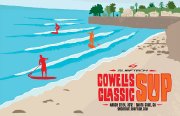 EVENT SCHEDULE:
Thursday: Opening Ceremonies, Adventure Sports Unlimited, BBQ, beer, live music 5-7pm
Friday: Shootout Round 1, 7:00am – 5:00pm
Friday: Competitors Party TBD
Saturday: Duel SUP/Prone Race check-in 7:00 – 8:00am
Saturday: Duel SUP/Prone race start, 9:00am
Saturday: Cowells SUP Classic check-in 7:00 – 9:00am, Steamer Lane
Saturday: Cowells SUP Classic Round 1, 10:00am – 4:00pm
Saturday: Race Day After Party & Awards!!, 6:00-10:00pm – location TBD
Sunday: Shootout Final Rounds, 8:00am – 3:00pm
Sunday: Cowells SUP Classic Final Rounds 10:00am – 3:00pm
Sunday: Shootout Awards Ceremony, 4:00pm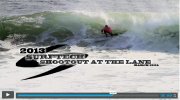 2013 Shootout Video Re-cap
SPECIAL THANKS TO OUR GENEROUS SPONSORS!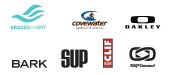 For additional information contact:
Duke Brouwer
duke@surftech.com
Related posts