August 13th, 2008 by admin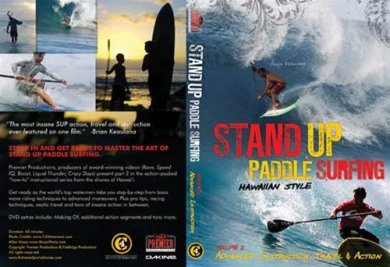 HONOLULU – (Wednesday, August 13, 2008) — C4 Waterman, Premiere Productions and Da Kine present part 2 in the action-packed "how to" instructional series from the shores of Hawaii: Stand Up Paddle Surfing, Hawaiian Style, Volume 2: Advanced Instruction, Travel, Action.
Get ready as the world's top watermen take you step-by-step from basic wave riding techniques to advanced maneuvers, plus pro tips, racing techniques, exotic travel and tons of insane action in-between.
Volume 2 is now available in select surf stores and on-line at C4waterman.com for $24.99.
This entertaining instructional DVD is 60 minutes duration featuring 23 segments including:
* front-side bottom turns * getting over waves * top turns * racing techniques * cutbacks * wipeout & recovery * cross-stepping * exotic travel * getting over waves * pro tips from the world's best, including Brian Keaulana, Dave Parmenter, Todd Bradley
Shot on location around Hawaii and in the Indian Ocean, Stand Up Paddle Surfing, Hawaiian Style, Volume 2 follows on from Volume 1 – the highly successful instructional DVD that teaches the basics of flat-water paddling, adventure paddling, touring, and beginner wave-riding.
For more information or to obtain a copy:
Please visit c4waterman.com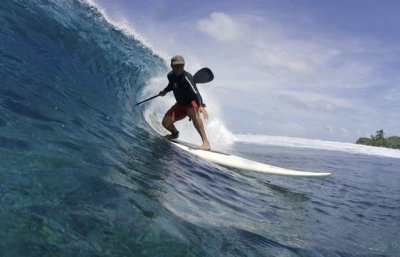 Related posts