November 13th, 2008 by admin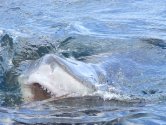 I got an email from my friend Marshall Wells tonight with these pics and a question.
"Is this why they call the surf break 'Turtles'?"

Marshall got the pics from Lori Kimura and she got them from one of the boat captains at Sea Breeze Parasailing. This kinda freaks me out a bit because this is the area I paddle a lot in for downwind SUP runs. I think this may run on the KGMB9 news also because I saw Keahi Tucker in the recipient list of the email.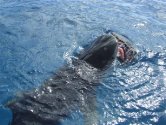 The shark catches the turtle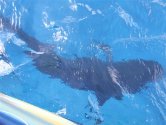 The shark going around again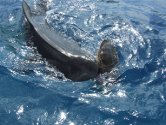 It catches the turtle again, not good for the turtle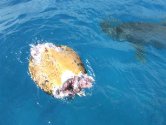 Poor turtle didn't stand a chance
Related posts