August 14th, 2009 by clarise
Greetings all:
It is my pleasure to invite each of you to the first annual Starboard SUP wave fest…at the Orlando Disney World…Typhoon Lagoon Wave Pool.
Steve Sjuggerud turned me on to this a few months ago…and I was able to book an Exclusive wave party for the night of August 20th, 2009.

I have attached a few photo's of Steve…SUP'in the tank for the first time a few months back.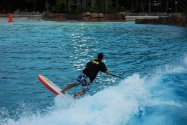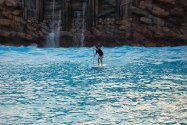 Steve Sjuggerud SUP take off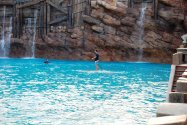 Steve Sjuggerud at the Typhoon Lagoon Wave Pool
Please, think about it over the weekend and let me know if you are interested.
It will start at 6 pm sharp and run until 10 pm.
I hope you all will be able to make it.
Looking forward to ripping Disney a new one.
Scott Currie
Trident Sports
7027-83rd Street
Edmonton, AB
Canada, T6C 2Y1
1-866-929-9626 ext 939 office
780-918-5242 cell
scott@tridentsports.com
Related posts