August 28th, 2009 by clarise
Aloha Everyone,
Let's go paddling and cleanup Sand Island waters and beach this sunday 10-12 noon! Everpaddle is sponsoring Surfrider Foundation Oahu's first all water craft clean up at Sand Island's main beach (middle parking lot closest to the sand). We will have a bunch of our SUP boards and paddles with deck bags to carry garbage.

Cosponsors are Sunetrics (discounts on solar and PV systems that day) and Patagonia prizes. Free lunch, raffle prize giveaways, and solar powered music for all to enjoy.
Happy Ocean,
-Kevin Seid
Lead Paddler at Everpaddle
____________________________
Got an update from Kevin Seid on the water clean up event at Sands Island.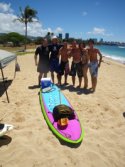 Here are some pics of the cleanup using our Sup equipment to take water samples and test for coliform. The government's testing for this has apparently slowed because of budgetary cuts, so Everpaddle is happy to work with Surfrider Foundation to quickly access various coastal areas to monitor pollution.
aloha,
-Kevin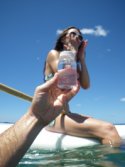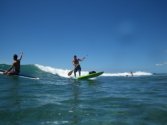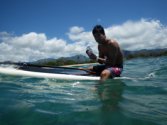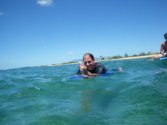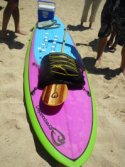 Related posts