September 10th, 2012 by robert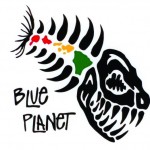 I just got back from the Surf Expo in Orlando where we were showing our line of Blue Planet SUP boards. We had a great response and are now working on setting up distribution on the East coast, one step at a time. While at the show, I was able to check out what's new at our vendors and other manufacturers and brands I had not heard of. I shot some video and this is the first one to get done editing. More to follow soon.

This video features Jim Terrell, the owner and mastermind behind Quickblade paddles. He is showing the new Elite Race paddle with a tapered/ oval shaft felt really good in my hands, some innovative features are that it is cut to size at the bottom which makes it less stiff the shorter it is cut, also the shaft runs all the way through the handle, making it stronger. We ordered some and will have some at the shop soon.
The video also features Talia Gangini and Bailey Rossen who both use a Flyweight paddle (83 square inches) with thinner shaft as their paddle of choice. Quickblade will produce the Flyweight with a lighter elite layup and prepreg shaft and is also adding a new Superfly size blade (93 square inch) to it's lineup.


(click thumbnail to launch video)
More videos coming soon: Starboards 2013 preview, SIC, Ion Camera and SUP Yoga.
Aloha, Robert Stehlik
Related posts