September 18th, 2014 by robert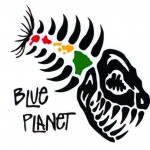 This coming Sunday September 21st, Blue Planet customers can once again try out our demo boards for free at our SUP Clinics. Please note that this is only for customers interested in purchasing a board from Blue Planet and we will have a special offer on used and new boards, available only to clinic participants. The instructional clinic for beginners will be held by Blue Planet owner and head coach, Robert Stehlik. Our staff will also be available to give equipment advice and advanced technique coaching on request.

As always, we start at 8 am on the eastern end of Ala Moana and you must sign up by 8:15 am and attend the safety briefing to participate. We will not be able to accommodate late comers, sorry. If you can't make it to our clinic, you can always rent a board at our shop for $29 all day and get a full credit towards of rental fees towards the purchase of a new SUP.
This is your chance to try lots of different boards to see which one works best for you. We do all the work, you just have to show up (with I.D.) and have FUN. Please support our shop so we can continue to offer this service, the free clinics are for customers interested in purchasing a board from us, if you are not interested in purchasing from us, please check out our rental program. This is not intended as a free SUP rental event but rather to help customers choose the right board before making a purchase. We will have the new 2014 Blue Planet board brochure and 2014 Starboard catalog at the beach, so make sure to pick them up. Donations are welcome and if you donate $10 you receive a free Blue Planet cap or SUP clinic instructional DVD.
For more information, including a map, please visit:
http://blueplanetsurf.com/pages/free-demo-clinic
We now have our 2014 Blue Planet SUP boards in stock. If you purchase a board at our shop you will include all this for free: Board bag, Carbon paddle, leash, fins, deck pad. If you live on the mainland, you will like this: we offer free air cargo shipping to the closest major airport in the US and we include a free board bag with the purchase.
Click here for pictures of the models and colors in stock now.
Related posts