April 22nd, 2010 by evan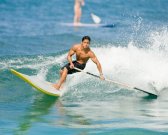 Robert from Blue Planet Surf sent me this deal they are running currently.
"We are closing out the 2009 Aquaglide models and lowered the msrp to $999 for all three models. In addition to the lower price we are also offering a free adjustable aluminum paddle ($140 value) with the 11′0 and 11′3 models. That means you can get a complete board and paddle package for $999. These models are easy to learn and advance on. They are very durable and make great rental boards. They come complete with full deck pad, fin, carry strap and can also be used as windsurfing boards. Supply is limited so please order while we still have them in stock.
Please contact me at robert (at) blueplanetsurf.com if you have any questions or visit http://www.aquaglide.net/categories/paddlesurf.cfm for more information on the boards."
*Top photo: Amundson 11′0″ SUP board in action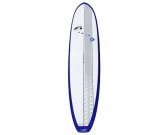 Amundson 11′3″ SUP board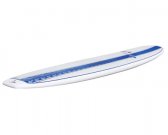 Amundson 11′6″ SUP board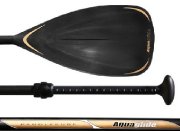 Aquaglide adjustable aluminum paddle
I think the best deal is the sandwich construction 11′0 because it was $1399 for just the board until this deal.
Related posts