December 8th, 2009 by davi
Stephane Etienne and Nicole Boronat make an excellent team on and off the water.
Naish proudly welcomes this dynamic duo that have been successful pro competitors in surfing and windsurfing scoring top rankings during their PWA campaigns, World Cups, Indoor events and Trilogy competitions.

Stephane, pro surfer, windsurfer and global rider resides with his equally impressive other half in Fuerteventura on the Canary Islands. Nicole, started her pro career off the water as a professional Skateboarder at age 16 and at 24, she went pro in Windsurfing.
Besides conquering competitions, claiming titles and placing in world cups, Stephane and Nicole also embrace their passions of traveling, art and film.
Welcome to Naish Stephane and Nicole!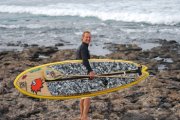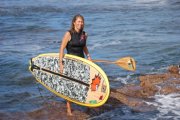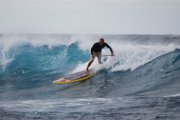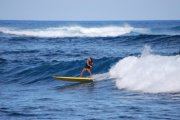 Holly Robertson
Public Relations
holly@naishsails.com

Phone: +1-808-575-5432 ext 17
Fax: +1-808-575-5433
www.naishkites.com
www.naishsails.com
www.naishsurfing.com
www.naish.tv
Related posts