July 20th, 2010 by davi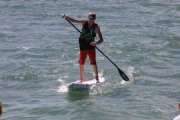 I just competed in the Naish Paddleboard Championships in Maui. What a great race. Well organized and really fun. It started at Maliko Gulch and finished at the Kahului Harbor – about 9 1/2 miles.

There were over 200 competitors. So, this year they did staggered starts for all the divisions – inside Maliko Gulch. The prone paddleboaders went first, followed by the Unlimited SUP's 3 minutes later, then the 14′ SUP division another 3 minutes after and lastly the 12′6″ SUP division – which I was in.
I got a great start and paddled quickly to get out in front. After I rounded the outside point, I was just a little behind the 14′ pack that left 3 minutes in front of me. So all I was trying to do was catch up to them and pass them. The winds were light in the beginning and then it picked up around Paia. That is about where I started to really catch up to the 14′ group.
I was on the new Starboard 12′6, which worked unreal in these conditions. The board was super fast and stable. I got some very long glides. I continued to catch up passing most of the 14′ division as well as the Unlimited.
When I got towards the end the wind started to die a little and there was a lot of back wash coming off the jetty, which made it hard to balance. When I rounded the point and was coming in the harbor to the beach it was really hard, because the wind was off shore. But when I got to the beach I was super stoke on my results.
I ended up First Overall in the 12′6″ Division. And, Overall I was 12th – out of the 208 competitors. I was 10th Overall in the Stand Up Division.
I want to thank Mark Raaphorst, Livio Menelau, Scott Trudon, Bart de Zwart for all the time and support they have devoted to training with me!!!!!!!!! Also, Scott Sanchez (MPG) for his wisdom on fitness and training!!
And, a big thank you to all my sponsors for their help and support – Starboard, Nike 6.0, SIC, Dakine, Sunrite Maui, Hi-Tech Sports, Waterman's Sunscreen, and Ion Wetsuits.
Aloha -
Connor Baxter
Photos: Karen Baxter!!
John Gangini – Skippers Meeting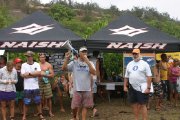 Mark Raaphorst – Owner SIC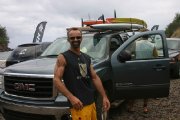 SIC Team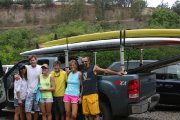 Connor & Campbell Farrell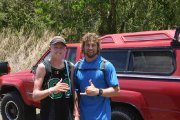 Connor & Michi Schweiger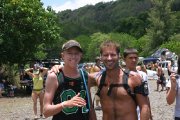 Connor & Kolaiah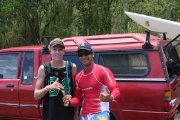 Riggs Napoleon (Samantha Williams in background)
Connor Waiting for the 12′6″ Division Start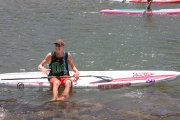 Connor (on his 12′6″ Starboard) & Kolaiah (on his 14′ Starboard)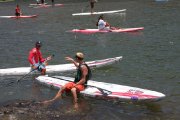 Start of the Unlimited Class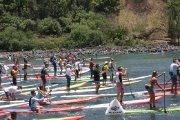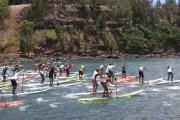 Start of the 14′ Division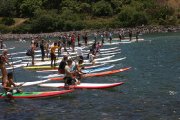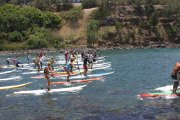 Start of the 12′6″ Division
Waiting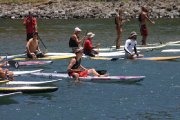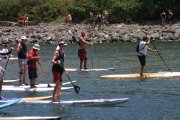 Connor doing his "Stretch"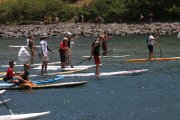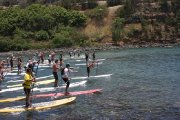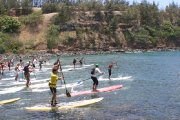 Coming to the Finish – Connor FIRST OVERALL in the 12′6″ Division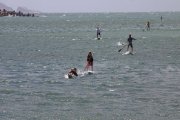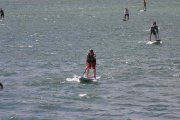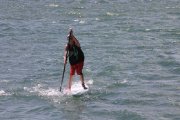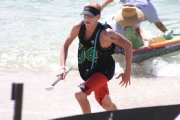 Coming to the Finish: David Kalama – Livio Menelau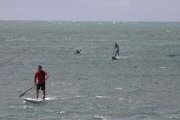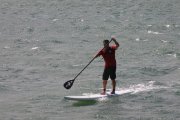 Livio Menelau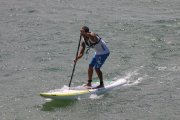 Scott Trudon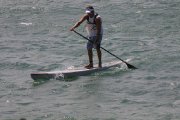 Riggs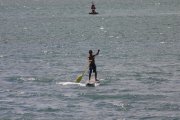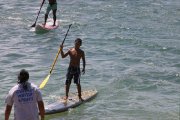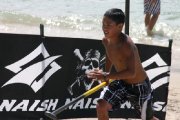 Connor & Riggs Napoleon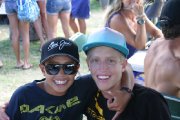 Connor & Kolaiah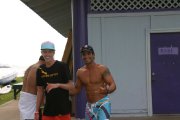 Kolaiah & Jimmy Fitt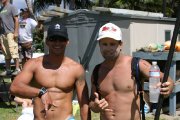 Winners Men's Unlimited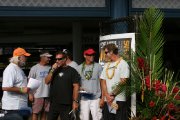 Winners Women's Unlimited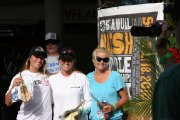 Winners Men's 14′ Division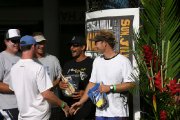 Winners Men's 12′6″ Division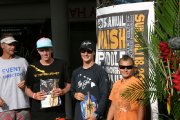 Winners Women's 12′6″ Division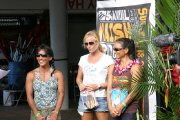 Mark Raaphorst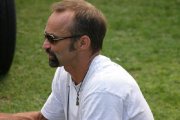 Scott Trudon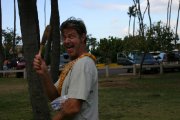 Beer Tent !!!!!!!!!!!!!!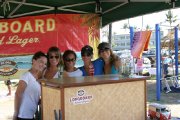 Oceans Vodka Tent !!!!!!!!!!!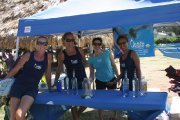 Related posts