July 27th, 2010 by davi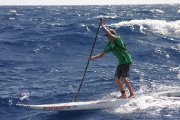 Molokai to Oahu – 32 mile Crossing across the Ka'iwi Channel. Before this race I felt so prepared because that week I ate super good, drank lots of water and rested. My mom and I went over to Molokai Friday night on the Ferry to Kaunakakai. Then headed over to the west side and stayed at the condos right where the event was. I slept in on Saturday and then went for a swim – I basically had a super relaxing day. Around 5:00 the race meeting started and then I had a huge dinner and went back to the room – and went right to bed to get a good night sleep. When I woke up I had oatmeal and put on my headphones and blasted some music to get pumped up. We had the blessing at 6:30am and then it was hurry up and get all the gear to the boat and get out to the start line. The lay down paddlers went first at 7:30am and now my heart is racing. I paddled over to the start line and I knew what I had to do. We started at 8:00am and we were off to a fast pace. The conditions were super good – the winds were up and there were good swells. In the beginning, it was more flat water so the stronger guys with muscles took off. But once we got into the swells I started to catch up to Livio Menelau and Ekolu Kalama. Dave Kalama and Scott Gamble went south so I did not see much of them. I finally caught and passed Livio, but I just could not catch up to Ekolu. So I put my head down and paddled my hardest. When I looked up about 45 min later I had closed the gap and was right behide Ekolu but once he notice I was right by him he turned on his after burners and just took off. So now I was in 2nd place so I just kept paddling. When I looked over to my left (south), I noticed another SUP paddler and it was Scott Gamble. He was coming from the south and I was now trying to pick up my pace to stay up with him. He was super far to the south so I thought I still had a chance, but his course was a lot better and he pulled into 2nd and put me in third. When I finally rounded the outside point to come into the harbor, my jaw drop to the board because the wind was blowing about 10 knots offshore and I had to paddle 2 more miles into it. It's like running a 32 mile marathon and putting the last 2 miles up a steep hill. When I finally crossed the finish line and got into shore, I was so happy because I made it and got third place. BUT, then someone told me that Dave Kalama was already in and he got 1st place, not Ekolu. Dave was so far in front that I did not even see him (I don't think anyone did!!). So at the end I got 4th overall for Solo Stand Up paddling and I got 7th overall out of all the lay down paddlers and SUP paddlers, both team and solo. So I am super stoked on my results and hope to do better next time.
My Finish Time 5:12:43.
1st Place SOLO SUP Men's 29 and under
4th Place Overall SOLO SUP
7th Place Overall SUP, Paddleboards, Solo and Team – out of 139 Entries
SUP Results:
1st = Dave Kalama 4:54:15
2nd = Ekolu Kalama 5:03:13
3rd = Scott Gamble 5:06:15
4th = Connor Baxter 5:12:43
I want to thank all my sponsors for their help and support – Starboard, Nike 6.0, SIC, Dakine, Sunrite Maui, Waterman's Sunscreen, and Ion Wetsuits. Also, my newest sponsors Kaenon Sunglasses and EFX Performance USA!!!
Also, a BIG Mahalo to Mark Raaphorst, Livio Menelau, Scott Trudon, Bart de Schwart for all the time and support they have devoted to training with me!!!!!!!!! Also, Scott Sanchez (MPG) for his wisdom on fitness and training!!
Aloha -
Connor Baxter

Photos: Karen Baxter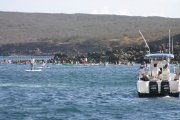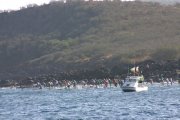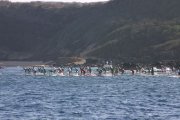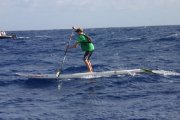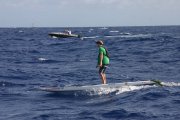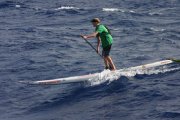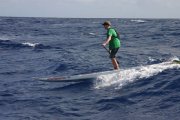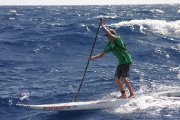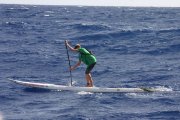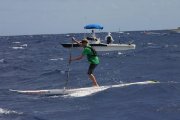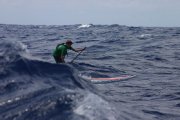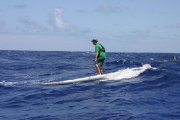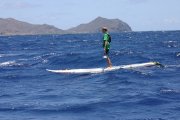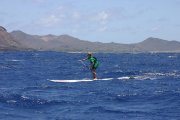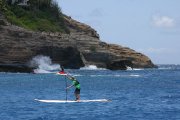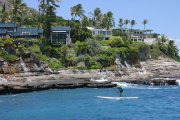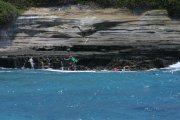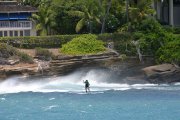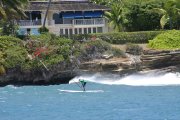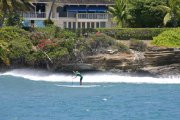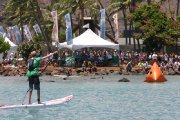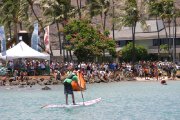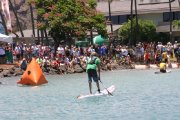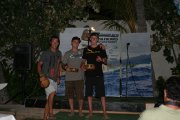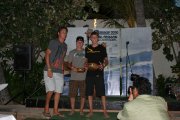 Related posts