July 27th, 2010 by davi

Airing on Wednesday evening at 19:00 (7pm) Central European Time is Stand Up World Tour stop number 2, in Anglet, France. Supported by Ron House and Gerry Lopez boards and presented by O'Neill, this event witnessed some of the most high performance stand up paddle surfing to date by the athletes of the Stand Up World Tour, as well as the emergence of some serious local French threats, challenging the strong Hawaiian presence on Tour and demonstrating that France's stature as a capital of European surfing is well deserved.

The show will also be shown in Southern California on Wednesday evening, at Legends Surf Shop in Carlsbad. This will be the first airing of this show in the US, so any Californians should make a point to head down to Carlsbad and mix with some of the legends of the Stand Up World Tour, such as Colin McPhilips and more.
Keep an eye on www.watermanleague.com for the latest and greatest from the Stand up World Tour as we build up to event number 4, The Mormaii Ibiraquera Wave Contest, to be held in South Brazil, early September. The Title race is hotting up as riders will receive a discard following this event, meaning that a good result here will be more critical than ever….
Standup Journal is the official publication of the Stand Up World Tour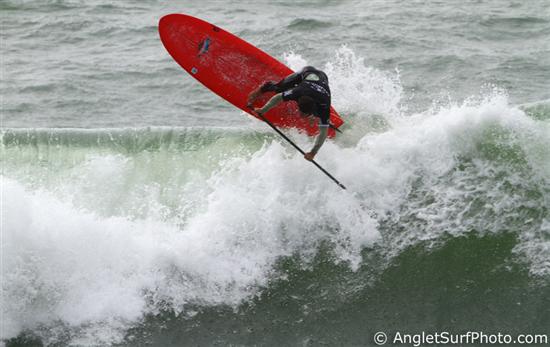 Related posts