July 5th, 2011 by davi
Connor's Re-Cap from Sunday's Big Event – and WINNING 1st Place!!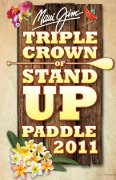 The Poi Bowl…1st Leg of the Maui Jim Triple Crown of SUP
The Triple Crown consists of Three Events on Maui. The First Event is from Maliko Gulch to Kahului Harbor (9.54 miles). The Second Event goes from Maliko Gulch to Honolua Bay (21-miles). The Third and final Event of the series, paddlers traverse the Pai'lolo channel from Honolua Bay to Kaunakakai Harbor, Moloka'i (27-miles).

These events are on three consecutive weekends – July 3rd, July 10th and July 16th.
On Sunday morning July 3rd – we all had to be at Maliko Gulch by 10:00am. The turnout for the event was great. There were 60 competitors, and they were some of the best on the island. We had our skippers meeting at about 11:00am and the start was before Noon.
The race started inside of Maliko Bay between two buoys. I started towards the left side of the bay. When I got outside of the bay, I was in second place behind Jerry Bess. Within 5 minutes of being in the bumps, I passed him up and I was in the lead. I just put my head down and focused on one thing and that was wining. I looked back to see my competition a few times, but I stayed focused and kept catching bumps. The trade winds were light to moderate, but still was super fun and I got some good long glides.
When I came around the outside of Kahului Harbor I was still in first. I had a good lead on second and third place – Livio Menelau and Mark Raaphorst. So, all I had to do was keep my pace coming into the harbor to the finish line at the beach. At the finish there were a lot of people hooting and hollering for my first place finish!
It was super fun race and a bunch of great competitors. There was good food, awards ceremony and I went home with a beautiful glass trophy and some prize money.
Once I got home – I showered up and was on my way to the airport for the DaHui Independence Day Race – Monday July 4th on Oahu's North Shore.
I want to thank my sponsors for all their help and support – Starboard, Rainbow Sandals, Maui Jim Sunglasses, EFX Technology, Dakine, Nike, GoPro Cameras, On It Pro, Waterman's Sunscreen, Sunrite Maui, SIC and Hi-Tech Sports.
Also a big Mahalo to all the event organizers and volunteers.
Aloha -
Connor Baxter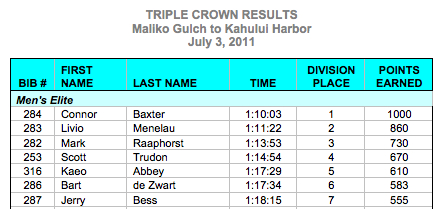 Photos: Karen Baxter!!
Rodney Kilborn Skippers Meeting: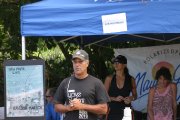 Competitors positioning for the Start: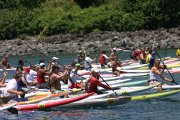 Getting ready for the Start: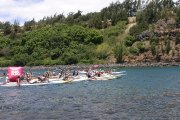 Up and Away: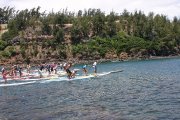 Heading out Maliko Bay: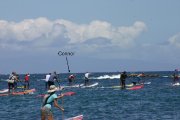 Outside Maliko Bay: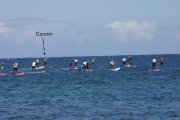 Coming in Kahului Harbor: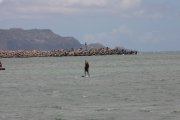 Almost there: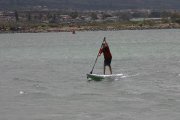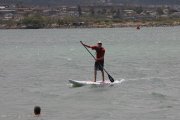 Finish Line: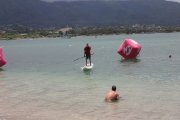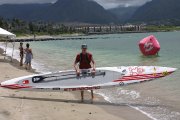 Bart & Dagmar de Zwart (Starboard Teammates):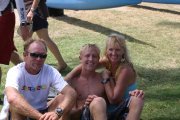 Anne-Marie Reichman & Tiffany Ward (Starboard Teammates)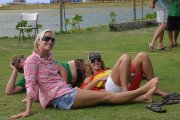 Anne-Marie & Tiffany getting their Trophies!!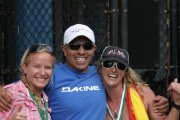 Connor accepting his trophy, prize money and giving a speech!!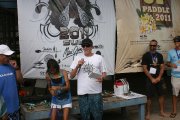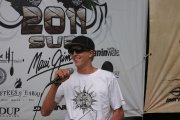 Elite Men's 1st – 3rd : Mark, Connor, Livio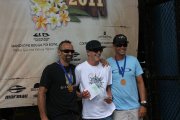 Related posts