June 23rd, 2011 by evan

The Manhattan SEA Paddle NYC is a fundraiser for an excellent cause. One that Mark & Donna are supporting by traveling from Maui to NYC to compete in.

The entry obligation for all competitors is to raise $1500. All proceeds go to research, the children and the families. In 2010, the Top Fundraisers were Andrew Tsai raising $47,910, Mark McCulloh $10,890 and Stephen Taylor at $8,675. Incredible support!!
Thereby the reason for this letter is to raise money for Mark & Donna to compete in this event, cover travel expenses and donate the remainder to the Autism charity. All contributions are tax deductible.
Manhattan is a prime location for such an event capitalizing on its huge spectator base. By having your brand support such an event you affiliate yourself to be the Good Samaritan.
Mark & Donna offer you media coverage for your support and donation; name mentioned in any interviews, magazine articles, clothing with your name on it worn during the event, decals on their race boards, banner placed prior to and at the end of events, et all.
You will be informed on all media coverage Mark & Donna receive, so you know your money was well spent.
Mahalonuiloa for your support.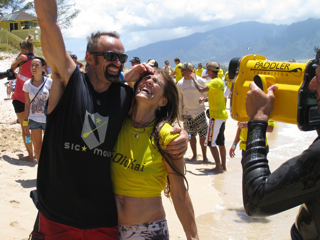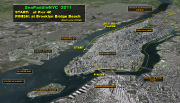 Mark's pledge link: http://seapaddlenyc.dojiggy.com/sic
Related posts