August 10th, 2010 by davi

August 10, 2010 (New York, NY) Surftech team riders, Jamie Mitchell, Candice Appleby and Slater Trout will be in New York City this week to participate in the 4th Annual Surfers Environmental Alliance SEA Paddle NYC around Manhattan. The 28-mile paddle/race around New York City is a fund-raising event to benefit autism awareness and research groups, such as Autism Family Services of New Jersey, Autism Speaks and Surfers Healing, a volunteer group that facilitates surfing adventures for autistic children. Sea Paddle NYC is hosted by environmental advocacy group Surfers' Environmental Alliance.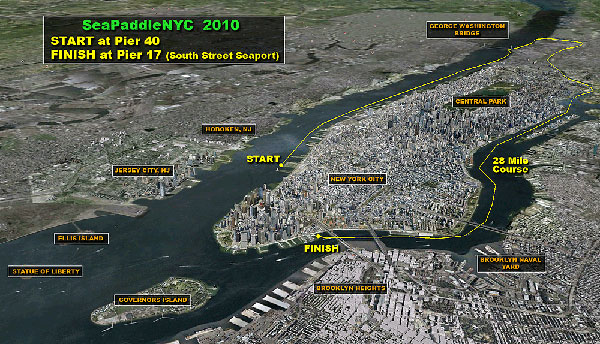 Mitchell, Appleby and Trout look to help raise $250,000 + for these very worthy organizations by securing pledges for their paddle. You can donate to the cause via their individual pledge page links below.
You can also join Jamie on the paddle as part of "Team Mitcho". If you know of anyone who would like to paddle as part of the team and help raise awareness and funds for these great causes please let Jamie know jamie@jamie-mitchell.com
Sunday after the race, the Surftech "Where to Next?" SUP Demo Tour will head up to Montauk, NY for a demo at Ditch Plains beach from 9:00am – 12:00pm. Come meet the team, try out the boards and find out for yourself why Surftech is the leading
Become a Facebook fan for a chance to win Surftech schwag!!!
More info: Duke Brouwer duke@surftech.com
Surftech
2685 Mattison Lane
Santa Cruz, California 95062
Related posts