July 7th, 2010 by davi

An explosive weekend of high adventure off the chart UV Index ratings for the collective Planet Sun
The Camp Bennett-Eck Freedom Fest hosted by none other than Amy and Erik Eck was 48 hours of patriotism, endorphins and much Kokua. Seven multi-sport events in the belly of the fabled Kualoa Ranch- ALL for charity. Goodness all around with Amy in superherocostume as the Statue of Liberty. A flock of Planet Sun athletes on the ground, competing and loving it all. Trish Havey with perpetual smile ,even underwater, emerged 1st lady and 3rd overall out of the water at the 1 mile open ocean swim. Then, Trish jumped right into the off road triathlon for a second place overall finish.
Janel Takasaki evaded weekend modeling gigs to race… placing 2nd overall ladies in the Mountain Bike Race. Pics of Trish and playing hard in the mountain dirt, then playing harder with Mr Sunshine on site at PlanetSunCareStation.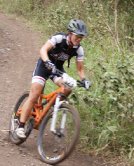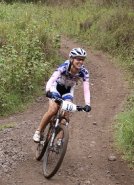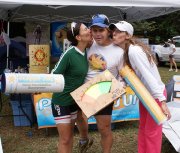 Planet Sun on point with suncare support duties at the 32nd ANNUAL HUI O HE'E NALU INDEPENDENCE DAY PADDLEBOARD & STAND UP PADDLE RACE.. An unreal event with almost scary-great energy: Serious, Hi caliber Paddle board competition among some of the best in sport, scantly clad humans under raging sun and loud reggae- sheer heaven for a performance suncare company!
MAHALO Mahina and Harold "the Happy Hawaiian". Plenty of Planet Sun Performance Body Sunscreen pumps on hand and on skin, also, Planet Sun PersonalSunShelter UV Brellas abound- portable silvery colored relief against extreme UV Index levels. Pics of friends of the Planet in PS Gear… Also, being a very patriotic person, Mr. Sunshine felt obligated to pose with even prettier patriots dawning our US colors (note-I tried to write this so my wife would understand why I was with these very nice young ladies-really!)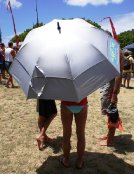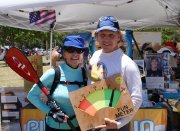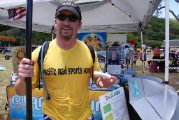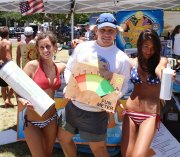 Waterborne Nina Johannson on expeditious sailing expedition. Nina crewed up on big sail boat and traversed the Molokai Channel to and fro Oahu. Nina bomb tested final production models of Planet Sun Sunphibian Hat and Dragonfly sunglasses. How Lucky, How fun, Girl.
Planet Sun is very proud to be sponsoring and supporting Chet the Jet Blanton in his quest to race in the 2010 Double-Deca Triathlon. Chet will be protected by Planet Sun in this absolutely amazing feat of human endurance. The Double-Deca consists of a 76 Km Swim, 3,600 km Bike race & 844 km run- in of all places on Earth- MEXICO!!!! Stay tuned for updates. Read more about the Jet and the race at http://www.multisport.com.mx/deca/cv/cvv1057.htm Totally over the edge!
On the Horizon. Planet Sun on hand as Suncare provider for these upcoming events:
10 July: Lanikai Open Volley Ball Tournament Lanikai, Oahu, HI
17 July Summer Tsunami and Harvest Festival: Marine Corps Base, HI
*Planet Sun now on FaceBook. Please check out, and if you like us… "LIKE" us

John O'Malley
President, Chief Motivator and Inspirator
Planet Sun Comprehensive Sun care and UV Protection
ph: 808 372-6018
fax: 808 254-4110
www.planetsunhawaii.com
Related posts