April 13th, 2010 by evan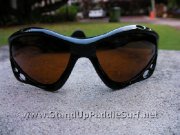 I've been using the Sunphibian Polarized Sunglasses from Planet Sun for the past month or so after picking up a pair at the Ocean Expo. These are some of the best sunglasses for the water that I've used so far. The ones I wear have an amber lens that blocks the sun and adds more detail which is especially helpful when doing downwinders. These sunglasses cut the glare off the water really well and have a pretty good hydrophobic coating on the outside of the lens. I added some Surf Nano Product to the inside of the lens and have no issues with fog or water spots.
When John, the owner of Planet Sun started explaining to me the technology behind the sunglasses, I decided to just shoot a video instead of trying to regurgitate what he was saying. As you can tell, John is pretty passionate about his products. I've been using the sunscreen lately too and like it a lot. More on that later.
Click below to watch John give an in depth explanation of the Sunphibians.


(click thumbnail to launch video)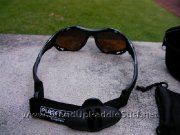 Integrated strap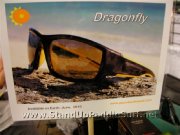 Another product coming in June 2010, the Dragonfly sunglasses
Related posts