September 6th, 2010 by davi

Stop 4 of the Stand Up World Tour now underway
The Mormaii Ibiraquera Wave Contest is now underway, with the Trials starting here in South Brazil this morning. All the principal contenders are here, inclusive of the two front runners right now, Hawaii's Kai Lenny and France's Peyo Lizarazu. Also vying to build on their success in previous events are Stop 2 Champion in France winner Antoine Delpero and Australia's Dave Muir, Champion at Stop 3 in Tahiti.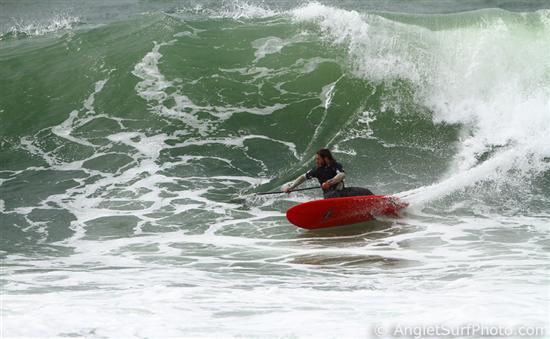 Kauli Seadi winner of the Brazilian Nationals
Despite a strong surge from favorite Leco Salazar, it was Kauli Seadi, 3 x Windsurf World Champion who won the Mormaii National Stand Up Championships, just prior to the kick off of the Stand Up World Tour here. In a fiercely fought final, Kauli came out on top with some critical turns and unsurpassed local knowledge. With Leco finishing in a close second, both these athletes have earned their place in the Main event of the Stand Up World Tour here in Brazil.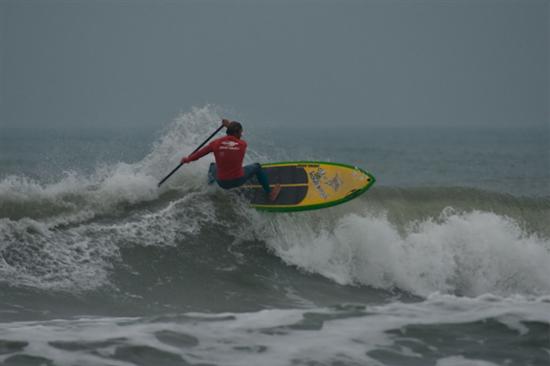 Brazilian talent will without doubt be a real threat
After watching the Brazilian nationals, one thing is for sure, the country is not short of excpetional stand up paddlesurfing talent. The world's best stand up paddlesurfers will have their work cut out to take down these local legends on their own turf here at Stop 4 of the Stand Up World Tour in beuatiful Ibirquera. A big thanks to Mormaii, and keep an eye on the all new www.standupworldtour.com for the latest from the Mormaii Ibiraquera Wave Contest.
Stand Up Journal is the official publication of the Stand Up World Tour.
Related posts