September 10th, 2010 by davi

Salazar wins the 4th stop of the Stand Up World Tour
After a fiercely fought out main event for the Mormaii Ibiraquera Wave Contest, it was Brazil's Leco Salazar who was to be crowned Champion at the 4th stop of the Stand Up World Tour for 2010. In challenging double overhead surf, Leco proved that he was every bit the threat he promised to be and came out victorious despite the strong challenges from Hawaii's Kai Lenny, and France's Antoine Delpero and Peyo Lizarazu. His wave selection was unbeatable, and his critical riding phenomenal – congratulations to Leco, a very worth Champion. Read more about the event and checkout the highlight videos that are going up today at the all new www.standupworldtour.com.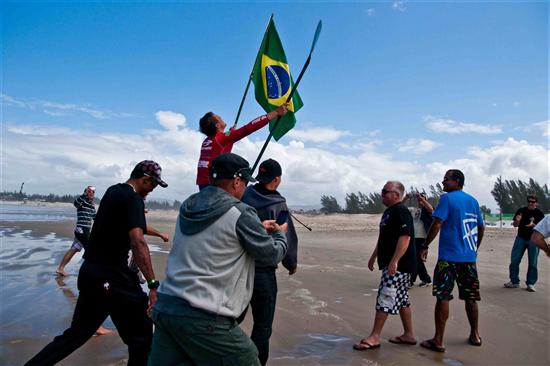 The Title Race intensifies
As we head towards the final event in California at Ocean Beach, California, there are two athletes in particular that are battling it out for the Title: Hawaii's Kai Lenny and Peyo Lizarazu. Both made it all the way to the Final again here in Brazil (this is the third out of four finals they have shared so far this year), and after one discard, Kai Lenny is now leading the pack with an amazing 1st, 2nd and 3rd place counting for his overall result. Peyo is not far behind though, with three 4th places, and still with his eyes very much on the Title. Ocean Beach in San Francisco will be the equalizer though, and it could well change it all. Online at www.standupworldtour.com over the coming days you will find all the possible scenarios.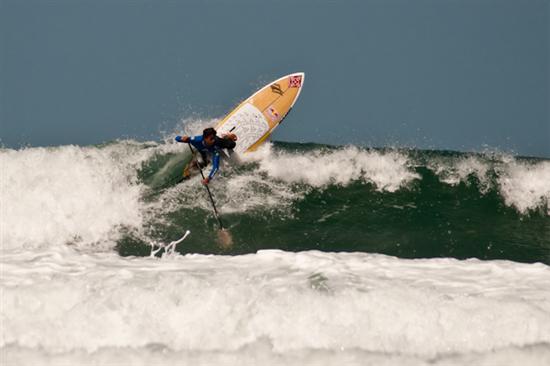 Other athletes in contention
Robin Johnston had another great event here in Brazil, narrowly missing out on a Final's berth, but nontheless a semi final finish boosting him to 3rd overall in the world. France's Antoine Delpero, winner of the France leg, once again proved he is a real force to be reckoned with finishing 3rd in the Final and boosting him to a 4th overall position in the world rankings. Finally, like he did in Tahiti, Ikaika Kawai powered his way through the rounds to reach the semis, moving him up to 5= in the world. So it is all still to play for here on the Stand Up World Tour and keep an eye on www.standupworldtour.com for the latest from this climactic World Championship series. More information will follow this week on the final event of the year, to take place from the 19th – 27th October, at Ocean Beach in San Francsisco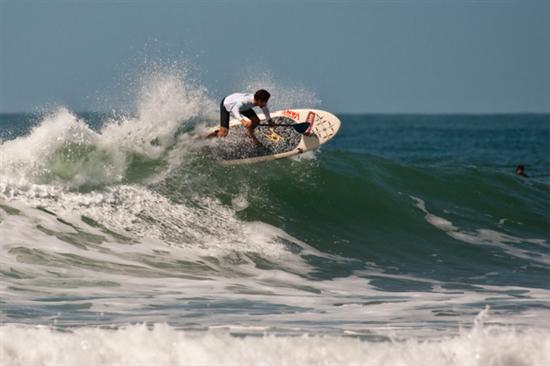 Related posts