February 7th, 2011 by davi

Turtle Bay Expression Session
On Saturday Turtle Bay hosted an expression session as a precursor to the Sunset Beach Pro. Kai Lenny, Robin Johnston, Kala Alexander, Mo Freitas, Antoine Delpero, and Leco Salazar all took part in the event. Voted the winner by popular demand, Kai Lenny was also named as an ambassador for Turtle Bay Resort. You can watch the highlights of this exhibition now online at www.standupworldtour.com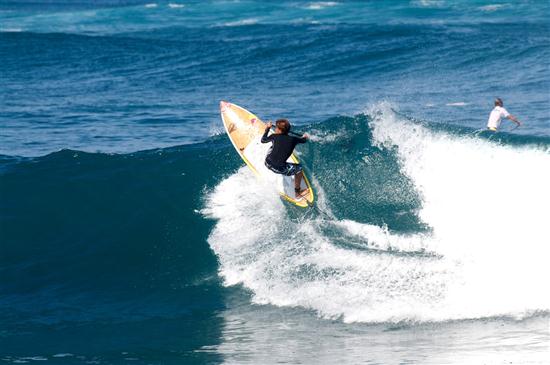 Sunset Beach Pro. Trials
The waves were 6-8 feeet with some bigger sets yesterday for the start of the Sunset Beach Pro. The Trials started with 47 athletes competing and 24 going through to the second round. The top 4 atletes will be awarded a spot in the main event. Stand out performances were noted for Brennan Rose, Noland Keaulana and Chuck Patterson, while the Maui youth continue to demonstrate their dpeth of talent in the form of Connor Baxter, 2010 Trials winner Slater Trout and Bernd Roedegger. Highlights from this spectacular first day are online.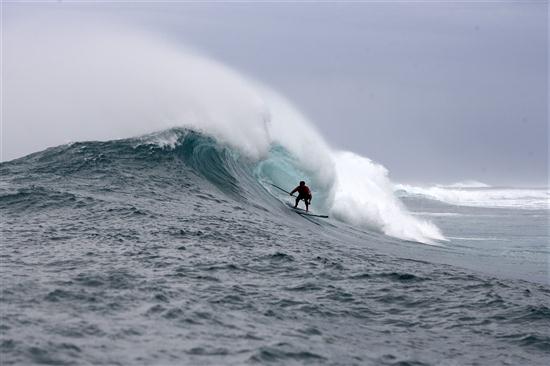 Live Broadcasts to start in earnest in the 2nd round
You will be able to watch the live broadcasts on www.standupworldtour.com and www.freecaster.tv as soon as competition recommences here (quite likely tomorrow morning), so keep an eye on www.standupworldtour.com for the latest news and updates. The final day will also be aired live on OC16 here in Hawaii. So much more to come here at the Sunset Beach Pro, presented by Turtle Bay Resort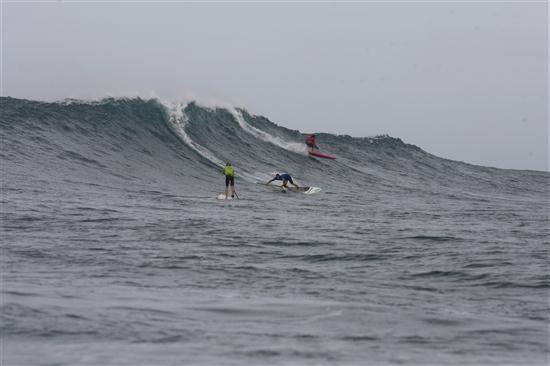 Stand Up World Tour Patrons announced
The Stand Up World Tour Patrons are Stand Up Paddle industry members that have stepped up to support the continued growth and development of the Tour. We are proud to announce our founding members in conjunction with this first event for 2011, here at Sunset Beach. In the Gold Patron bracket, we have Naish, Starboard, Rogue and Imagine – all premier brands in the market place that are not only at the cutting edge of board production, but that also have amongst the world's best with their boards under their feet. In the regular Patrons package we have Art in Surf a growing brand out of Brazil demonstrating the link between art and surf through their support of Hilton Alves, the Official artist of the Stand Up World Tour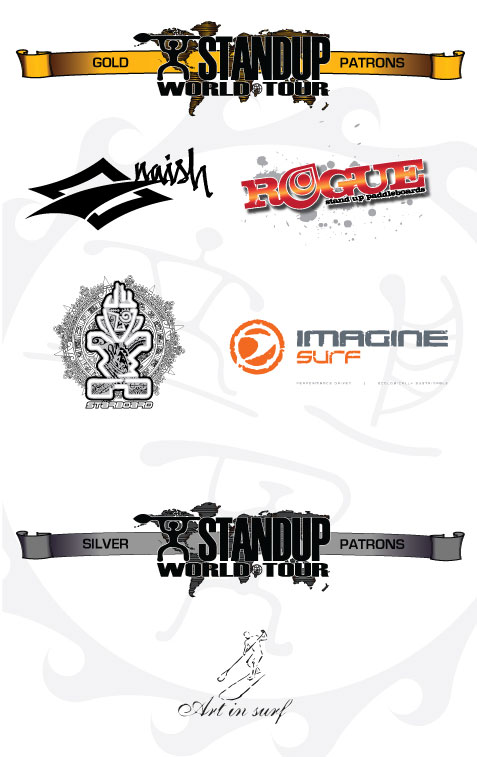 Round two of the Sunset Beach Pro
Day two of the Sunset Beach Pro was held in 10-12 foot surf (20 foot plus faces). In round two, the quarter finals, the field of 24 was narrowed to 12 athletes advancing to the semi finals. The day brought broken boards, snapped leashes and lost paddles. Hawaiian water rescue did a great job today; busy every heat helping competitor's deal with the heavy surf. Today's competition ended with a riders meeting where it was decided by popular vote to suspend competition due to hazardous conditions. A call will be made tomorrow morning deciding when competition will resume. The 12 athletes going forward to compete in the semi finals are: Connor Baxter, Brennan Rose, Chuck Patterson, Pomai Hoapiu, Slater Trout, Charles Kaili, Noland Keaulana, Kody Kerbox, Haley Fiske, Abraham Shouse, Freddy Huihui, and Serge Carabasse. Check out www.standupworldtour.com for video and photo highlights of the day's events.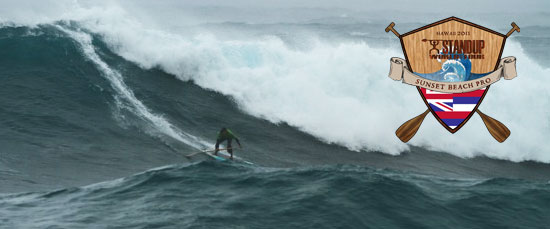 Related posts