October 21st, 2013 by davi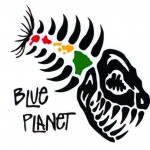 If you are interested in learning how to do downwinders on Oahu or want to improve your bump riding skills and timing to go faster with less effort, please consider a private downwind coaching session on Oahu's south shore with Robert Stehlik. The most common south shore run for experienced paddlers is the Hawaii Kai to Kaimana Beach (Waikiki) run.

For beginner downwind paddlers, the Hawaii Kai to Kahala run is better suited for learning downwind paddling as going around Black Point and Diamond Head can be very challenging when you are starting out.

Hawaii Kai to Kahala downwinder GPS track, approx. 5 miles
For the coached Kahala run, we usually meet in Kahala at the Waialae beach park and take a look at the the reef to go over where the channel is and what to look for when coming in. Coming in through the reef at Kahala is one of the most challenging parts of the run and can be dangerous, especially on a low tide, so please don't attempt this by yourself without someone that knows where to go.
We leave one car at the finish in Kahala then drive to Portlock where the downwind run starts. We then spend some time going over some downwind basics, tips, drills, equipment, and stretching before going into the water. Below is a map of the meeting place in Kahala and a google map that shows the run. You can zoom into the meeting place called Waialae Beach Park, just before the Kahala Mandarin Hotel.

Waialae Beach Park, the meeting place for the Hawaii Kai to Kahala Run
View Kahala beach downwind coaching meet here in a larger map
Below is a video of a recent coached downwind run:


(click thumbnail to launch video)
Here are some related posts on the Zen Waterman blog:
Narrated downwind coaching video of the Hawaii Kai to Kaimana run:
http://www.supthemag.com/videos/downwind-coaching-while-downwinding/
The cost of a coached downwind run is $60 per hour. A typical Hawaii Kai to Kahala run takes about 2.5 to 3.5 hours including transportation so the cost varies from $150 to $200. The coaching fee is the same whether there is one person or several participants and can be split between the participants but keep in mind that you will get the most value from a one on one coaching session. You can bring your own gear or you can rent a downwind board, paddle and leash through Blue Planet for $30 for the downwinder, which includes transportation to and from the downwinder. If you don't have a car, additional transportation charges may incur for a shuttle or taxi ride. To check available dates and times for downwind coaching, please call Blue Planet Surf Shop at 808 596 7755 or send a message through the contact us page on blueplanetsurf.com: http://blueplanetsurf.com/pages/contact-us
A video of your downwinder is available on request (please ask to have it filmed at the time of booking).

Posing after a successful Kahala run with our 14′ Blue Planet Bump Rider boards
For referrals from past participants, please check some of the reviews on Tripadvisor:
Related posts