May 26th, 2014 by davi

Surftech Jay Race
Expects Record Number of Entries
With the 13th Annual Surftech Jay Race set to hit the water in just one month, excitement is building for one of the best paddleboard races of the season. Competitors from all over California and as far away as Hawaii and Australia are in the midst of their training in preparation for what has become known as Northern California's top paddleboard race.
Come celebrate summer and honor the late Santa Cruz waterman Jay Moriarity at one of the nation's premiere paddle races on Saturday, June 21st in Capitola, CA.
* Spectacular Long Course! – Glassy and flat on the way out, fast, downwind bump runs on the way home. Along the course you'll pass by surfers ripping Pleasure Point, the iconic lighthouse at the Santa Cruz Harbor, the Santa Cruz Beach Boardwalk's historic rollercoaster and the Santa Cruz Wharf which celebrates its 100th anniversary this fall. All races start and finish at beautiful Capitola Beach.
* Short Course is tailor made for beginners and sprint racers! 2-mile out and back course features the widest variety of board classes of any other race! Paddle everything from a 14′ SUP race board to a 10′ surf SUP or simply paddle your 9′ Longboard!
* Waterman Challenge will test the top over-all athletes in a multi-sport battle of swim, prone and SUP! All three events are combined to determine the top all-around male, female and junior water athletes
* Kids "Mini Jay Race" is one of the highlights of the day! Mini Jay Racers paddle a short course then hit the beach for a challenging obstacle course presented by A Day at the Beach Events all the while being sprayed by their friends and family armed with Surftech Supersoakers
* All competitors receive a Jay Race t-shirt, 'Live Like Jay' bracelet and goody bag
* World famous post-race awards party at the beach with food provided by the Crow's Nest, beer provided by Headlands Brewing Co. and live music.
Your entry benefits the local Junior Lifeguard programs by providing scholarships for families who can't afford to participate as well as boards and other necessary equipment.
REGISTER NOW at paddleguru.com/races/13thAnnualSurftechJayRace

Great Jay Race video by Fin Film Company
Jay Race Mission
The over-all mission of the Surftech Jay Race is to encourage paddlers of all ages and genders to take to the water for friendly competition, camaraderie and to remember legendary Santa Cruz waterman Jay Moriarity. All of the proceeds from the Jay Race are donated to our local Junior Lifeguard organizations for scholarships and equipment.
JAY RACE WEB SITE – jayrace.surftech.com
JAY RACE FACEBOOK PAGE – facebook.com/surftechjayrace
JAY RACE REGISTRATION SITE – paddleguru.com
JAY MORIARITY FOUNDATION SITE – jaymoriarityfoundation.org
Thanks to all of our sponsors for their support!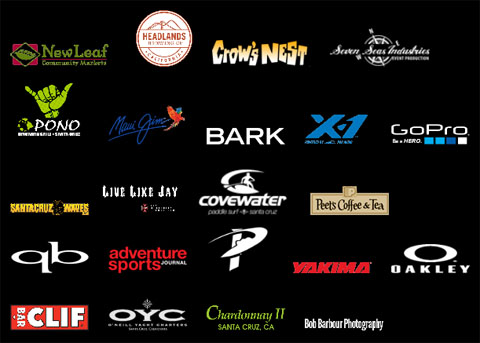 Related posts