May 25th, 2014 by robert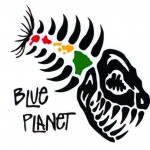 We will offer a Professional Stand Up Paddle Association – PSUPA SUP instructor training and certification course in June. It's a 5 day course and will be held in Honolulu from June 23rd to the 27th from 9 am (or 10 am on some days) to 12 am. The cost is $350 including all course materials and certification.
The 5 day course will be structured as follows:
Day 1-3: Flatwater Level 1 certification course. All participants must attend the first three days to get certified.
For the curriculum and details on this course, please visit: http://www.psupa.com/certifications/
Participants will receive instructor certification after successfully completing the first three days.
The 4th and 5th day are optional and will cover more advanced coaching:
Day 4: Surf Coaching and advanced technique coaching.
Day 5: Downwind coaching, gym strength/ balance training, stretching, video coaching etc.
On each of these days we will also hold group SUP lessons from 12 noon to 2 pm that instructor training participants are welcome to observe and get hands on experience teaching SUP to beginners. (attendance is encouraged but not required).
Locations: we will hold most classes on the beach at Ala Moana Beach park but may also do some training at Blue Planet Surf Shop (going over gear knowledge), as well as Island Club and Spa (gym training) and at their conference room (classroom training) and media room (video coaching).
All gear will be provided, participants are welcome to bring their own paddle and/or board if they prefer.
PSUPA requires an additional annual membership fee of $65 to be registered as a certified instructor with them, which includes being listing on their website. Instructors are also expected to be First Aid/CPR certified.
Course will be lead by Instructor Trainer Robert Stehlik with help from assistant coaches Jenn Lee, Jeff Chang, and possibly other guest coaches.
Participants are expected to already have solid paddling skills as our focus is on teaching skills to others, not training the participants.
Cancellation policy: 100% refund if cancelled before June 13th or if class is cancelled for any reason, 50% refund if cancelled between June 14th and 21st, no refunds for no shows or cancellations after June 23rd. If one of the 3 required days are missed, we may offer the opportunity to study the course materials and still allow the participant to receive the certification. Class will be held rain or shine, participants will be updated on meeting places and times by e-mail in a timely manner. This is the first time we are offing this training, we need at least two participants to hold this class, with a maximum class size of 10 participants.
If you have any questions, please call Blue Planet Surf Shop at 808 596 7755 and ask for Robert, or contact us
Related posts