August 20th, 2014 by davi
CONNOR BAXTER WINS
THE ULTIMATE SUP SHOWDOWN
FOR THE 2ND CONSECUTIVE YEAR!

Recap by Connor Baxter
The 2014 Honolua Surf Co's Ultimate SUP Showdown was by far one of the best organized events I have ever been to. First of all – Most all of the top surf and race competitors that were invited were at the event. The heats in both surf and race were on time. They stuck to the schedule. Then there is the fact that CBS Sports was there and is going to televise the event on Prime Time TV.
At the end of the day it was a race in the surf – but if you wanted a slot on the first line in the Showdown you had to do decent in both the surfing and the racing. This was a huge advantage for the people on the first row – having that open clean water and having about a 2-3 second lead on the back row.
This is what makes the Showdown a different format. The organizer Boyd Jeffery sees the future of the sport that promotes the surfers to become better racers and vice versa.
So to qualify for the Ultimate Showdown – the top 12 men and 4 women from the surf event – and then the top 12 men and 4 women from the race event are selected to compete. But your combined score from both events put you in either the front row – or the back.
I was fortunate to do well in both events – and was in the first row!
I made my first surfing heat but my second one I didn't get so lucky. Unfortunately, I popped my shoulder out doing a backside crossbow turn. However my first race heat I placed first – which is always nice. That was the end of day one and I got a good meal in me and got some sleep.
I was hoping when I woke up my shoulder pain would have gone away, but when I did wake up I was in much more pain. Luckily the race heats were after the surf heats – so I went to a chiropractor to check it out. He said after you pop your shoulder out like that it stays tender for a few days if not longer. Plus there was nothing he could do for me. So I just had bite the bullet and go for it.
The last day of the event, I just had to make the semi's in the racing and then do good in the finals – so that I would qualify for the Showdown. Of course the goal is to Win the Showdown again like I did last year.
I did a quick warm up and my shoulder was killing me. I knew I had to just go into another zone – but even for my first heat I had a hard time pushing through it, but I ended up in second and I advanced to the finals. We had a very short break and straight into the final race heat. This one was more stacked then before and I needed to place good to advance. My shoulder was killing me, but I pushed my hardest and ended up in 5th that race. I was having a hard time, but I got some rest and just visualized myself jumping across the finish line again. After about 2 hours of this picture running through my head over and over I was ready to give it my all.
I lined up on the start line and had that mental image replaying in my head. I was waiting for the horn and when it blew and I sprinted down to the water and didn't look back. I got a great start – I turned the first buoy in first place and knew there was someone on my tail – and I just stayed at a steady pace and didn't let anyone pass me. I completed the second, third and the outside fourth buoy still in the lead, but with Kai right on my tail. On the way back in, Kai kept bumping me and was playing dirty, so I made a move which left him behind me. Of course he didn't like this and on the next buoy turn I was more then 3/4 around it and he still tried to get on the inside and I think purposely rammed into me to knock me off but he didn't. He just put a huge hole in my board (photo sequence below). I just blocked him out and still had only one thing on my mind and that was to win. I ended up sneaking into a little wave that didn't break and got it to the second to the last buoy. After I turned I notice I had a comfortable lead and I was getting more and more excited. Coming in on the home stretch I was so stoked to power through my injury and come out on top. Super stoked to have made such a great connection with the event organizer Boyd, because now we have one of the sickest events ever and for many more years to come.
I want to thank my sponsors for all their support – Starboard, Dakine, Maui Jim Sunglasses, Rainbow Sandals, Futures Fins, UB Super, Virus Sportswear, Trident Sports, GoPro, OnIt Pro, Waterman's Sunscreen, Garmin, Igloo Coolers, Hammer Nutrition, iDcard, Sunrite Maui, and Hi-Tech Sports.
Also a big Mahalo to all the event Organizers, CBS SPORTS and all the Volunteers. Great Event!!
Aloha,
Connor Baxter

You can stay in touch with Connor:
Join his Facebook page https://www.facebook.com/connorbaxterathlete?fref=ts
Following him on Instagram http://instagram.com/conbax
Twitter https://twitter.com/ConBax
Subscribing to his blog http://blog.connorbaxter.com
YouTube channel http://www.youtube.com/user/baxconnor
Connor's Famous Superman Dive over the Finish Line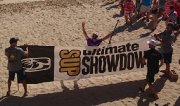 Start of Race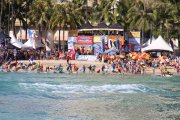 First Mark – Connor is in First Place – and keeps his lead the entire race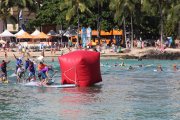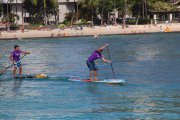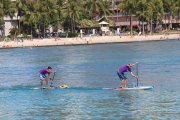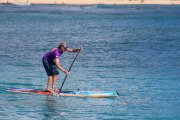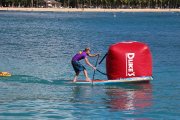 Sequence shots of Buoy turn where Kai rammed my board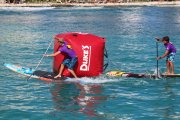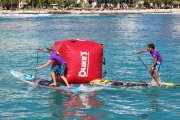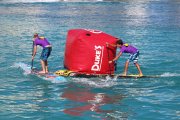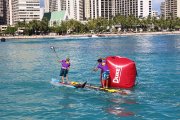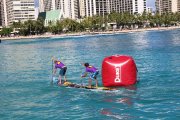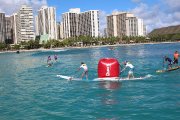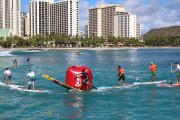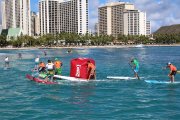 Last Buoy before Finish – Connor has a good lead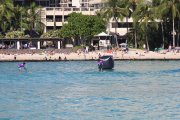 Going for the Finish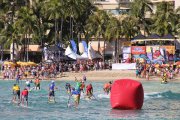 Counting the $5000 – in CASH!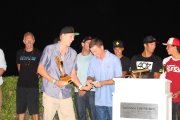 Maui News!!

Related posts