September 5th, 2014 by evan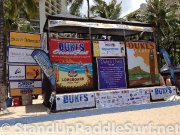 Here are some photos from the 2014 Duke's OceanFest distance race. The race is officially titled the Hawaii Paddleboard Championships but it's easier to call it the Duke's race. This year had pretty good wind but a hard opposing tide. There was also a South swell bringing in head high waves which made this a bit harder to navigate although at the end it was great for paddlers that caught a wave all the way to shore from the outside.
I was able to shoot some pictures at the finish line.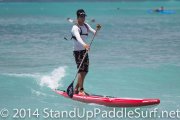 Livio Menelau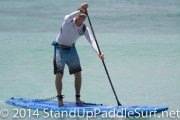 Robert Stehlik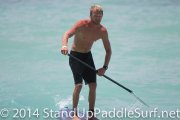 Andrew Logreco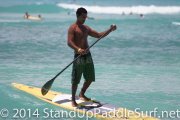 Kaeo Abbey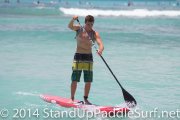 Jake Jensen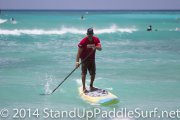 Aaron Napoleon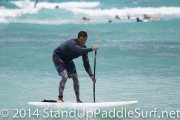 Ingo Rademacher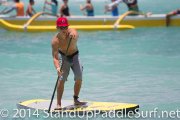 Christian Bradley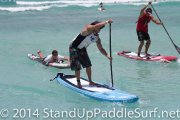 Racing to the fininsh line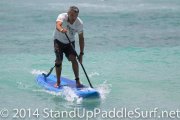 Jeff Chang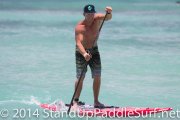 Ed Wheeler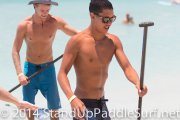 Riggs Napoleon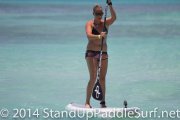 Morgan Hoesterey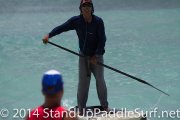 Kevin Seid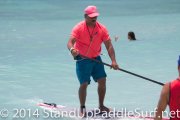 Sam Pa'e
Race Results
| | | | | |
| --- | --- | --- | --- | --- |
| Place | Fname | Lname | Division | Time |
| 1 | Andrew | Logreco | SUP MEN 12′6 & UNDER 19-35 | 1:22:24 |
| 2 | Kaeo | Abbey | SUP MALE 14′6 & OVER 1-35 | 1:23:12 |
| 3 | Jackson | Maynard | PB UNL MEN'S OPEN DIVISION | 1:23:34 |
| 4 | Jake | Jensen | SUP MEN 12′6 & UNDER 19-35 | 1:24:13 |
| 5 | Livio | Menelau | SUP MALE 14′6 & OVER 36-55 | 1:26:21 |
| 6 | Aaron | Napoleon | SUP MALE 14′6 & OVER 36-55 | 1:27:33 |
| 7 | Ingo | Rademacher | SUP MALE 14′6 & OVER 36-55 | 1:28:58 |
| 8 | Christian | Bradley | SUP MALE 14′6 & OVER 1-35 | 1:29:29 |
| 9 | Noah | Okamura | SUP MALE 14′6 & OVER 1-35 | 1:31:30 |
| 10 | Jimmy | Fitt | SUP MALE 14′6 & OVER 36-55 | 1:31:47 |
| 11 | Roberto | Lopes | SUP MALE 14′6 & OVER 36-55 | 1:31:57 |
| 12 | Keoni | Watson | PB UNL MEN'S OPEN DIVISION | 1:32:14 |
| 13 | Robert | Stehlik | SUP MALE 14′6 & OVER 36-55 | 1:35:31 |
| 14 | Christopher | Parker | SUP MALE 14′6 & OVER 1-35 | 1:36:18 |
| 15 | Belar | Diaz | SUP MEN 12′6 & UNDER 36-55 | 1:36:28 |
| 16 | Marc | Rocheleau | PB UNL MEN'S OPEN DIVISION | 1:36:29 |
| 17 | Jeff | Chang | SUP Male 14′ UNLIMITED W/RUDDE | 1:37:11 |
| 18 | Hunter | Pflueger | PB MALE JUNIOR 12′STOCK 01-18 | 1:39:01 |
| 19 | Ed | Wheeler | SUP MALE 14′6 & OVER 36-55 | 1:39:22 |
| 20 | Don | Lui-Kwan | SUP MALE 14′6 & OVER 36-55 | 1:39:33 |
| 21 | Matt | Becker | SUP Male 14′ UNLIMITED W/RUDDE | 1:39:37 |
| 22 | Riggs | Napoleon | SUP MEN Juniors 12′6 & UNDER 1 | 1:39:40 |
| 23 | Jon | Lui-Kwan | SUP MALE 14′6 & OVER 36-55 | 1:40:03 |
| 24 | Buzzy | Kerbox | SUP Male 14′ UNLIMITED W/RUDDE | 1:41:21 |
| 25 | Brad | Feldman | SUP MALE 14′6 & OVER 36-99 | 1:42:27 |
| 26 | Alain | Teurquetil | SUP Male 14′ UNLIMITED W/RUDDE | 1:42:51 |
| 27 | Dale | Hope | SUP Male 14′ UNLIMITED W/RUDDE | 1:43:06 |
| 28 | Jan | Tillmann | SUP Male 14′ UNLIMITED W/RUDDE | 1:43:36 |
| 29 | Ryan | Foley | SUP Male 14′ UNLIMITED W/RUDDE | 1:43:43 |
| 30 | Morgan | Hoesterey | SUP Female 14′ UNLIMITED W/RUD | 1:43:50 |
| 31 | Andrew | Ching | SUP Male 14′ UNLIMITED W/RUDDE | 1:44:21 |
| 32 | Gregory | Quinn | PB Male Senior 12′STOCK 36-55 | 1:44:26 |
| 33 | Andrew | Ozimec | PB UNL MEN'S OPEN DIVISION | 1:44:35 |
| 34 | Patrick | Wong | PB Male Senior 12′STOCK 36-55 | 1:44:41 |
| 35 | Mick | Bibetta | PB UNL MEN'S OPEN DIVISION | 1:45:03 |
| 36 | Matthew | Dubrule | PB UNL MEN'S OPEN DIVISION | 1:45:29 |
| 37 | David | Cordell | SUP Male 14′ UNLIMITED W/RUDDE | 1:47:14 |
| 38 | Layne | Owen | SUP Male 14′ UNLIMITED W/RUDDE | 1:47:16 |
| 39 | Douglas | Sangillo | PB Male 12′STOCK 19-35 | 1:47:58 |
| 40 | Bill | Taylor | PB Male Senior 12′STOCK 36-55 | 1:48:08 |
| 41 | Alika | Willis | SUP Male 14′ UNLIMITED W/RUDDE | 1:48:26 |
| 42 | Michael | Cheape | PB Male Senior 12′STOCK 36-55 | 1:49:09 |
| 43 | Roland | Graham | SUP MALE 14′6 & OVER 36-55 | 1:49:32 |
| 44 | Kevin | Seid | SUP Male 14′ UNLIMITED W/RUDDE | 1:49:45 |
| 45 | Kamuela | Aea | SUP MEN 12′6 & UNDER 36-55 | 1:49:51 |
| 46 | Govi | Tillotson | PB Male 12′STOCK 19-35 | 1:50:20 |
| 47 | Ed | Price | SUP Male 14′ UNLIMITED W/RUDDE | 1:51:07 |
| 48 | Mark | Matheson | PB Male Senior 12′STOCK 36-55 | 1:51:37 |
| 49 | Stuart | Nagata | SUP MALE 14′6 & OVER 36-55 | 1:52:00 |
| 50 | Dennis | Pang | SUP Male 14′ UNLIMITED W/RUDDE | 1:52:31 |
| 51 | Douglas | Legrande | SUP Male 14′ UNLIMITED W/RUDDE | 1:53:07 |
| 52 | Lucas | Won | SUP MEN 12′6 & UNDER 36-55 | 1:53:21 |
| 53 | Colleen | Tessler | PB FEMALE 12′STOCK 19-35 | 1:53:54 |
| 54 | Scott | Shimada | PB Male Senior 12′STOCK 36-55 | 1:54:36 |
| 55 | Sam | Pae | SUP MALE 14′6 & OVER 36-55 | 1:56:03 |
| 56 | John | Hicks | PB Male Senior 12′STOCK 36-55 | 1:56:32 |
| 57 | Alex | Cahcuela | SUP MALE 14′6 & OVER 36-55 | 1:57:04 |
| 58 | Carlo | Prado | SUP Male 14′ UNLIMITED W/RUDDE | 1:57:34 |
| 59 | Roger | Cabral | SUP Male 14′ UNLIMITED W/RUDDE | 1:58:31 |
| 60 | Clark | Abby | PB UNL MEN'S OPEN DIVISION | 1:58:59 |
| 61 | Kukunaokala | Mendonca | PB Male Senior 12′STOCK 36-55 | 1:59:06 |
| 62 | Shane | Sakai | SUP MEN 12′6 & UNDER 36-55 | 2:01:10 |
| 63 | Herbie | Titcomb | SUP Male 14′ UNLIMITED W/RUDDE | 2:03:02 |
| 64 | Gerry | Mosel | SUP MALE 14′6 & OVER 36-99 | 2:03:37 |
| 65 | Mark | Eugenio | PB Male Senior 12′STOCK 36-55 | 2:04:37 |
| 66 | Albert | Verdadero | SUP MEN 12′6 & UNDER 36-55 | 2:05:23 |
| 67 | Natalie | Scarborough | SUP Female 14′ UNLIMITED W/RUD | 2:06:11 |
| 68 | Joanna | Balancieri | PB Female Senior 12′STOCK 36-9 | 2:06:30 |
| 69 | Rafa | Ortiz | PB MALE SENIOR 12′STOCK 36-55 | 2:06:47 |
| 70 | Clare Seeger | Mawae | SUP 14′6 & OVER FEMALE 36-UP | 2:07:28 |
| 71 | Alex | Mawae | SUP MEN Juniors 12′6 & UNDER 1 | 2:08:51 |
| 72 | Joan | Fukumoto | PB Female Senior 12′STOCK 36-9 | 2:11:16 |
| 73 | Beau | Hodge | SUP Male 14′ UNLIMITED W/RUDDE | 2:15:10 |
| 74 | Laola | Aea | SUP Female 14′ UNLIMITED W/RUD | 2:15:35 |
| 75 | Mike | Meyer | PB Male Senior 12′STOCK 36-55 | 2:17:20 |
| 76 | Joshua | Jackson | PB Male 12′STOCK 19-35 | 2:19:43 |
| 77 | Heidi | Daniels | PB UNL WOMEN'S OPEN DIVISION | 2:19:51 |
| 78 | John | Carper | SUP MEN 12′6 & UNDER 56-UP | 2:24:47 |
| 79 | Michael | Lorne | PB Male Master 12′STOCK 56-UP | 2:34:04 |
| 80 | Kevin | Kondo | SUP MEN 12′6 & UNDER 56-UP | 2:34:17 |
| 81 | John | Mogie | SUP MEN 12′6 & UNDER 36-55 | 2:34:35 |
| 82 | Peg | Tatum | SUP FEMALE 12′6 & UNDER 36-UP | 2:41:32 |
| 83 | Andy | Seyr | SUP MALE 14′6 & OVER 36-55 | 2:44:49 |
| 84 | Bruce | Magel | SUP MEN 12′6 & UNDER 56-UP | 2:46:37 |
| 85 | Seachelle | Rivera | SUP FEMALE Juniors 12′6 & UNDE | 2:48:09 |
| 86 | Jennifer | Lee | SUP Female 14′ UNLIMITED W/RUD | 2:55:48 |
| 87 | Mary | Garriss | SUP FEMALE 12′6 & UNDER 36-UP | 3:39:55 |
More photos:
Related posts