August 27th, 2013 by evan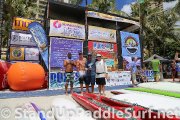 This year's Duke's Oceanfest had incredibly nice weather…lucky we live in Hawaii. After a long trip through Alaska, it was nice to be home, although I must say we were blessed with super good weather in Alaska too. The SUP distance race during the Duke's Oceanfest is called the Hawaii Paddleboard Championships and started off as a lie down paddleboard race but with the explosion in the popularity of stand up paddle (SUP) racing the race has a majority of SUP racers. Christian Bradley said the conditions were pretty good for the majority of the race with decent 10-20 mph trade winds but the tide was going in the wrong direction which made it a bit slower than normal. I decided to just take pictures instead of race this year. Although I feel like I'm fully recovered from my left rotator cuff tear, I gained more weight on an Alaskan cruise with all you can eat for 7 days.
The Duke's Race is a great way for the community to come together. This is evidenced in the teamwork that goes into helping our friends with physical handicaps. Kimo Akaka is a good example. See this article. Kimo got hit with a stroke but doesn't let that stop him and his friends are there at the finish and start to help him in and out of the water. He paddles the rest himself. I guess that leaves us no excuses.
Lot's of the top racers were at the Chicago race. Racers like Connor Baxter and Zane Schweitzer were absent. I also didn't see Travis Grant at the race but I saw him the next day at his 6 man canoe practice so I'm not sure why he didn't race.
Ed Wheeler raced the SIC Standamaran he just got. I knew that once he spent enough time on it he'd like it. Bummer for Ed though because he hit some reef near the end and bent his rudder. Ouch! I know how he feels.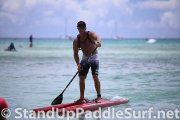 Ed Wheeler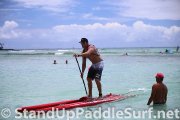 Ed Wheeler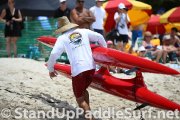 The S.I.C. Standamaran
Here are some pictures that I took from the 2013 Hawaii Paddleboard Championship at the Duke's OceanFest. There are a lot more in the gallery so if you're looking for someone specifically, scroll through the pictures in the gallery. Hope to see everyone at the next race!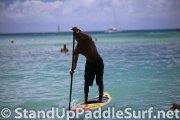 Kaeo Abbey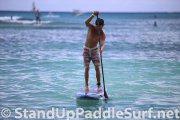 Andrew Logreco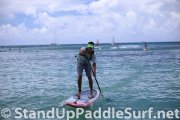 Livio Menelau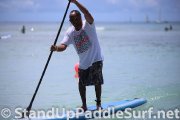 Aaron Napoleon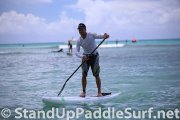 Ingo Rademacher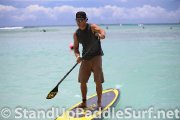 Christian Bradley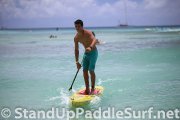 Mo Freitas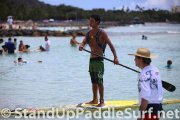 Riggs Napoleon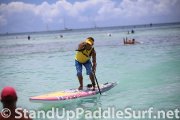 Jimmy Fitt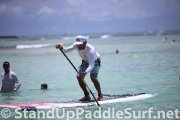 Leleo Kinimaka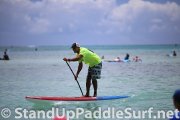 Beau Oliveira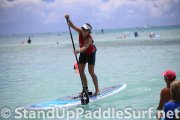 Andrea Moller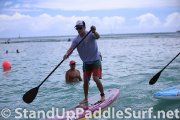 Scott McPhail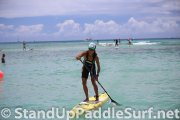 Mariko Strickland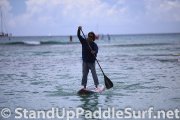 Kevin Seid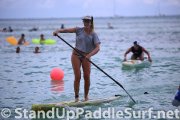 Halie Harrison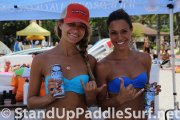 Waikoko girls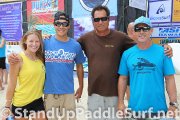 Christian Bradley and Brian Keaulana (center) with friends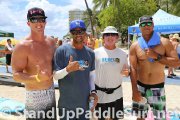 Ed Wheeler, Kaipo Guerrero and friend, and Beau Oliveira
More photos:

Related posts