November 16th, 2014 by robert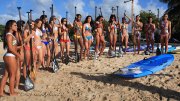 We had the opportunity to sponsor the 2015 Miss Hawaii and Miss Teen Hawaii Pageants which will be held on November 23rd, 2014. As part of the sponsorship, we took the contestants Stand Up Paddling at Ala Moana Beach park, this event is featured in the video below. The winners of the pageants will also win a new Blue Planet SUP board, we will post about that later.

I realize that some people think of these pageants as sexist and demeaning to women but these ladies impressed me not just by their beauty but also by their good attitude, genuine smiles, self confidence and gratitude. I must admit that even as a happily married family man I enjoy the company of these beautiful ladies in skimpy bikinis. Speaking of skimpy bikinis I have to thank my friend Ben Fieman for introducing us to this opportunity. Ben is the owner of Kaimana Beachwear and designed all the bikinis worn by the Miss Hawaii contestants. Nice work Ben!
If part of what these young ladies are judged by is how they look in a bikini, it might as well be in a natural setting and I can't think of a better one than on the beach and in the water on a SUP. I cringe when I see photos of celebrities posing on SUP's with their paddle held backwards. If you check out the video and pics, you will notice that we made sure these girls got it right, haha.
Clearly there were many exceptional girls but one stood out to me in particular with a great smile and attitude. Her name is Tesia Melani and after checking her website I found out she has a great backstory, having grown up in modest conditions on the westside, her family was chosen to live in one of Kawamoto's Kahala mansions. Clearly Tesia is all about making herself into the best person she can be and helping others do the same. She even wrote a book titled Upgrading Your Future which I am reading now.
Thanks to all the contestants and good luck in the Pageant!


(click thumbnail to launch video)
Click here for more photos of this event taken by Terry Reis of Surfshooter Hawaii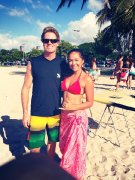 With Tesia Melani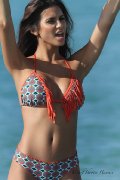 2014 Miss Hawaii, Moani Tara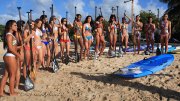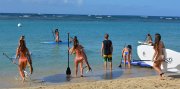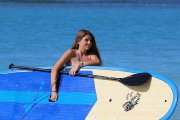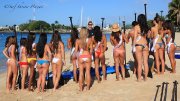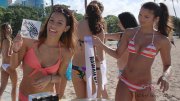 Related posts