February 27th, 2009 by clarise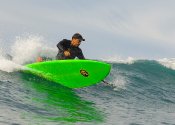 Todd B sent this over from photographer Dana Edmunds. Dana was at Makaha shooting for a Maui Jim ad and could not resist to shoot some shots of C4 Waterman Ambassador, Greg Pavao ripping out in the lineup on his new custom 9′8″ Sub-Vector.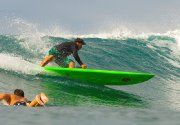 Also in the C4 Waterman pipeline, TEC model coming soon and there are some new Sub-Vector models, available maybe around summer. You'll see and hear more about the new boards in the coming posts.
Photos courtesy of Dana Edmunds.
www.danafoto.com
Related posts