May 31st, 2009 by evan
Part of the reason that I love SUP is that I love gadgets and DaKine has some of the best gadgets around. I just got some DaKine tools and gear and wanted to show them here.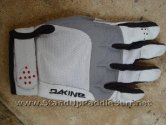 I've been playing around with different gloves lately. I started getting blisters on my hands from downwinders and started with the cut off finger type gloves. That helped, but it didn't solve the issue. Since then, if I wear gloves, it's full fingers. These gloves by DaKine are meant for windsurfing or kiteboarding and work just fine for SUP.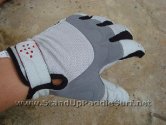 Top of glove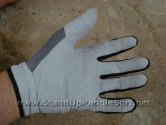 Palm side of glove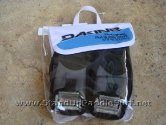 DaKine Baja Tie Down Straps

I like the DaKine Baja tie down straps because they are wider than most other straps. I think they're 1 3/8″ wide so they distribute the pressure more evenly than narrow straps. The buck is also protected by a thick layer of neoprene.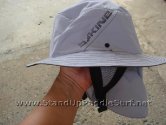 DaKine Sun Hat

This hat offer sun protection and won't fall off your head as long as you have the chin strap on.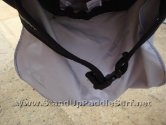 Chin Strap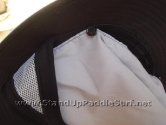 Button to remove neck protection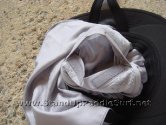 Pocket in the inside part of the hat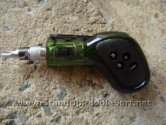 DaKine Cool Tool

The DaKine Cool Tool is an "All in One" tool with a ratchet head and ergonomic handle. In the handle there are attachments for flat and phillips screwdriver, side fin tool and wrench.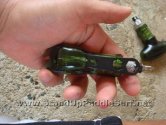 Top view of DaKine Cool Tool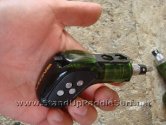 Side view of DaKine Cool Tool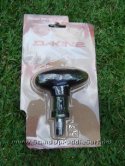 DaKine Torque Driver

The DaKine Torque Driver is similar to the Cool Tool although it stores the attachments in the handle and is a bit easier to tighten things really tight.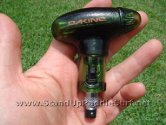 DaKine Torque Driver Side View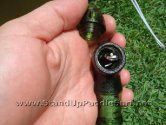 DaKine Torque Driver Inside View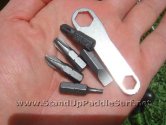 DaKine Torque Driver Attachments: phillips and flathead screwdriver, posidrive, 3/32″ hex and wrench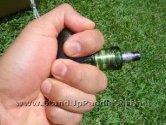 DaKine Torque Driver ready for action


(click thumbnail to launch video)
Check out the other DaKine accessories at


Related posts