January 30th, 2013 by robert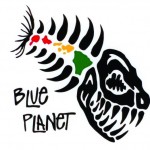 Blue Planet Surf is excited to announce that our SUP boards will be available on the US East Coast soon through our distributor Coastal Surf Supplies.
Last week I visited the factory and shot this video that shows a Blue Planet board being made from start to finish:



(click thumbnail to launch video)
East Coast Distribution Announcement
We are excited to announce that Coastal Surf Supplies is the new exclusive distributor of Blue Planet Stand Up Paddle boards (SUP's) on the US East Coast.
Blue Planet Surf of Honolulu, Hawaii has partnered with Coastal Surf Supplies in Ocean City, Maryland to distribute the line of Blue Planet Surf SUP boards, equipment, and accessories on the US East Coast. The first shipment of boards is expected to arrive in specialty retail stores in March.
The lineup of Blue Planet SUP board shapes was designed to offer great performance while being affordable, user friendly and easy to use for paddlers from beginner to expert level. All shapes were designed using computer aided design by Robert Stehlik. Quality construction features precision computer shaped blanks, vacuum bagged bamboo veneer epoxy construction, and chip resistant paint with a glossy finish. Prices include deck pad, fins and a padded board bag, making for an excellent value. Standard features include LiftSUP handles that make carrying and loading the boards easy, two way self venting plugs, as well as a fcs plug on the nose for mounting gopro cameras and other accessories.
Background:
Blue Planet Surf Gear was founded in 1993 by Robert Stehlik in Honolulu. The business got it's start selling locally made surfwear. In 1998 Blue Planet became the Hawaii distributor for Boardworks, distributing thousands of boards for several popular labels, including Steve Walden, Ben Aipa, C4 Waterman and Paddle Surf Hawaii. The distribution agreement ended in 2010 and Blue Planet started manufacturing and distributing it's own line of Stand Up Paddle boards, Surfboards and accessories. Blue Planet boards have become a popular choice for Stand Up Paddlers in Hawaii and around the Pacific. The boards are currently sold at shops on Oahu, Maui, the Big Island, Guam, Okinawa, and California. Blue Planet boards will be available in east coast shops for the first time this spring.
Blue Planet is headquartered at the flagship store at 540 Ward Ave. in Honolulu, also known as Hawaii's SUP Headquarters, with a wide selection of boards, paddles and equipment. The full service shop offers a big selection of boards, paddles and equipment as well as rentals, free SUP clinics for beginners, lessons, coaching, and training programs.
Coastal Surf Supplies is a wholesale distribution company. It started in 1998 using an Isuzu box truck to drive up and down the east coast delivering surf & skate product to all the surf & skate shops. Today, it has grown to be the most reliable surf & skate distributor on the east coast. Same day shipping and 1 to 3 day ground service is offered for the entire east coast.

Websites:
Related posts