November 5th, 2009 by davi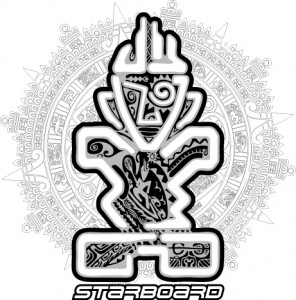 Starboard donates a new Stand Up Paddle board to the "STAND UP For Women's Health & Fitness" event to be held at the Four Seasons Resort, Maui this January 9, 2010!
Starboard, an SUP industry pioneer and market leader, has stepped up to the "STAND UP For Women's Health & Fitness" call for a remarkable prize and will be providing a new SUP board in the highly anticipated RAFFLE event.

"Our event sponsors have shown an incredible willingness to be involved and their generosity has been truly amazing. Raffles are always a fun part to any event and I'm blown away with the sponsor's gifts. Participants will not only have the opportunity to learn SUP at the Four Seasons Resort, but may also win prizes from the industry's biggest names. Sponsors include C4, Naish, Focus, Indo Board, Clif Bar, Maui Jim, Vita Coco, Dry Freak, Oxbow, Sambazon, Recharge, Kaenon, Posh Pua, Love Inside Out, Watermans Applied Science and more are signing on daily!" says co-host Tommy Callan of Beach Boy Events.
So come join the Aloha and learn how to do the fastest growing water sport in the world on the beautiful island of Maui at the Four Seasons Resort. Stand Up Paddle Surfing (SUP) is making surfers out of everyone. You've seen the "Stars" do it … now it's YOUR turn! SUP will improve your balance, endurance, strength and mindset. Receive patient, guided instruction from professional instructors and experience the feeling of the "surfer's glide".
"STAND UP for Women's Health & Fitness" is a FREE, non-competitive event to promote healthy lifestyle choices, self-confidence and breast cancer education for women through sport, nutrition and self awareness. You'll not only enjoy learning to SUP, but also to Hula! Enjoy inspirational guest speakers, plenty of healthy treats and amazing prizes. Maybe you'll even win your own Stand Up Paddle Board!
Please visit http://www.standuppaddlingfitness.com/ for event and registration information.
You must be pre-registered to participate and be present to win raffle prizes.
Aloha, Tommy Callan
Related posts