January 13th, 2010 by davi
Announcement
Starboard UK Announce SUP Race Team

"To provide a platform to encourage and increase participation in SUP race events, locally, nationally and internationally"
Starboard UK are pleased to announce the formation of the UK's first ever dedicated SUP race team. After a three week selection process that saw over 45 applications received, a team of 29 paddlers has been chosen. Team members are spread across the whole country and range in experience from first timers through to successful international athletes.
The official team launch was held at Starboard UK's HQ and included a paddle initiation in freezing temperatures – it's hoped the rest of the year will be slightly warmer!!
Team manager John Hibbard says:
"The idea of the team, as our mission statement above explains is to encourage the growth and popularity of SUP racing. The team is made up of a real mix of paddlers, there are some national champions, some Olympic athletes and some total new comers. It is NOT an elite team on a mission to win everything. While we hope all team members will improve their paddle and race skills and we hope some will win races we don't expect them to all be champions. Each team member has their own personal goals and we will support them to achieve these. We are looking forward to a great 2010 and as a team we hope to spread our passion for the sport far and wide. I would like to thank Starboard for their support of this team and we look forward to many fun races throughout the year".
The team is split into two groups. 12′6″ and Open. The 12′6″ Team will be racing and paddling on the Starboard 12′6″ race boards and the Open Team will be paddling on the K15.
The team will be training together throughout the year and entering a mixture of local SUP races and national BSUPA events. It is also hoped that the team will have the opportunity to enter international events as well.
Keep an eye out for race results and news from the team as the year progresses.
A full team list is shown below. For more information or partner sponsorship opportunities please contact Team Manager John Hibbard – Jhibbard@tushingham.com
12′6″
 
 
Colin Elston
 

 

Kent
Dave Birchall
 
South Shields, Tyne and Wear
Dave Robinson
 
E Sussex
James

 

Hardy
 
Kent
Mandy West
 
Hayling Island
Matt Rodwell
 
Newquay
Rich Morton
 
South Wales
Steve Aiken
 
Hampshire
Scott Harris
 
Essex
Paul Westgate
 
Suffolk
Nick Cattaneo
 
Wiltshire
Mike Merrick
 
Devon
Jim Richardson
 
Swansea
Steve West
 
Hampshire
Annabel
 
London
Carl
 
Chester
Pete Holiday
 
Dorset
Marie Buchanan
 
Devon
 
 
 
15′
 
 
Andrew Wickens
 
Surrey
Jay Manning
 
Sheppey
Nick Watt
 
Dorset
Sean Powell
 
Hampshire
Tony Mackeller
 
Cornwall
Matt French
 
Dorset
Adam England
 
Swansea
John Hibbard
 
Devon
Anthony Cooper
 
Devon
Bobby Thatcher
 
London
Steve Carter
 
North Devon

Check out the full Starboard SUP range
www.star-board-sup.com
 
Keep up to date with the team's movement on the UK's NO1 SUP Community website
www.standuppaddlesurf.co.uk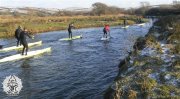 Related posts