January 26th, 2010 by davi

Raimana Van Bastolaer Joins the C4 Ohana
Tahitian waterman Raimana Van Bastolaer has been riding his original iconic red C4 SUP board at the breaks around his home, including the infamous Teahupoo, for three years.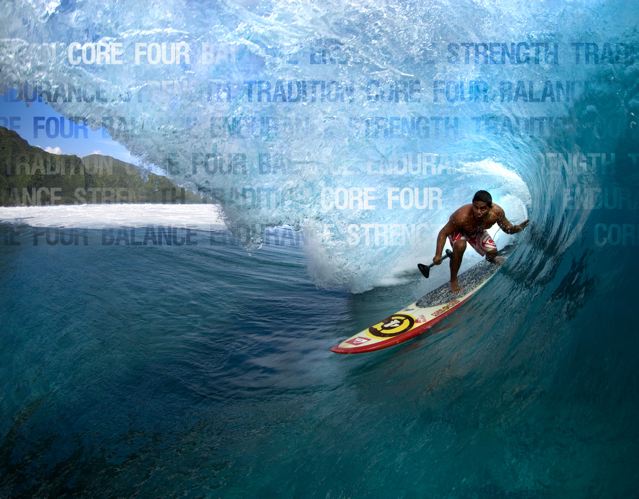 While he has been offered many other boards to ride he has remained loyal to the one that has got him in and out of so many critical waves. You'll see it featured in the upcoming IMAX movie ULTIMATE WAVE, directed my Stephen Low, where he shares center stage alongside long time friend Kelly Slater.
Raimana is often referred to as the unofficial Mayor of Tahiti, not for his incredible talents in the water, but for his efforts in the local community and his 'service with a smile' to the many pro events, movies and visitors that visit his home every year.
C4 & Quiksilver Partner Up for 3rd Annual Ku Ikaika Challenge, Makaha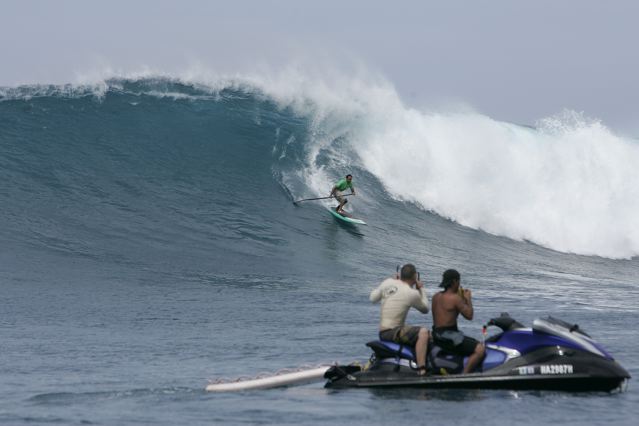 A record-setting winter of gigantic surf continues in Hawaii, and C4 Waterman and Quiksilver are proud to announce the third annual Quiksilver Ku Ikaika Challenge, presented by C4 Waterman.
This event is an invitational big-wave stand up paddle (SUP) surfing competition that will run on one day between January 15 and February 28, 2010, when wave face heights exceed 15 feet at Makaha Point, on the west shore of Oahu.
"Ku Ikaika", a Hawaiian phrase that means stand strong, was derived in reference to the sport of stand up paddle surfing and to upholding a healthy and positive approach to wave riding.
Offshore: C4 team takes Downwind Paddle/Fishing Adventure off the Islands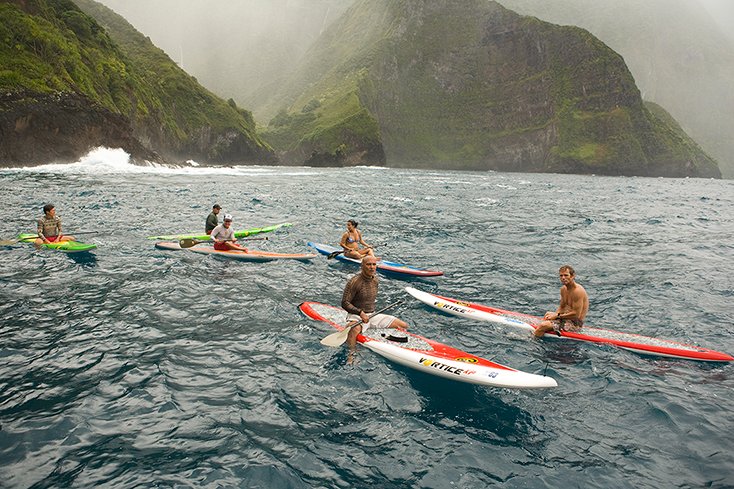 Photo: Dana Edmunds
Join the C4 Waterman team as they head offshore for a downwind paddle/fishing adventure in the Hawaiian Islands.
SUP is all about exploring new horizons and seeking out quality experiences. They don't get much better than this one!
Related posts