February 17th, 2010 by davi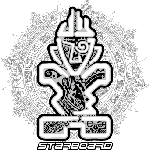 Starboard SUP is looking for a dedicated surfer to fill the role of assistant marketing manager in our Thailand Office, situated in Bangkok.

Your role would primarily deal with assisting our Marketing Manager in the implementation of international marketing programs, magazine communication along with daily marketing tasks and sales support.
Applicants should be active surfer or Stand Up Paddler.
Applicants must have a tertiary marketing qualification.
Ability to write creatively and communicate in English. (Additional languages would be advantageous).
Must be knowledgeable in Online Marketing and Sports Marketing
Knowledge of programs such as Microsoft Excel, Word, PowerPoint, Entourage and Outlook are imperative.
Experience would be advantageous but not essential.
Please forward a brief motivational letter along with your current C.V. to: margareta@star-board.com
Click here to download the complete job description in PDF
Related posts