April 3rd, 2010 by evan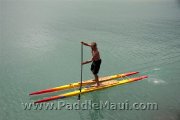 Looks like Mark made some dramatic changes to the S-16 SUP Standamaran. I'm still waiting for an update on how it rides compared to the earlier versions. Looks pretty slick though.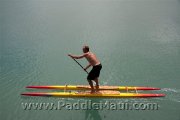 Notice the high clearance iakos holding together the hulls like an OC-1 canoe and the split standing platform. This allows for better bump riding. I can't wait to try this one out.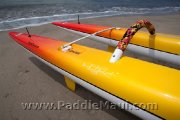 High clearance iako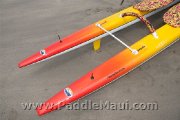 Steering system top view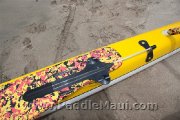 Foot steering pedal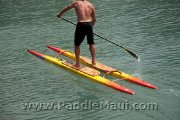 Comfortable standing platform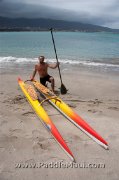 Very light weight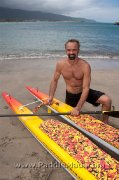 Proud papa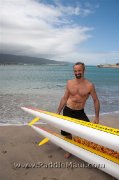 Bottom side of S-16
Related posts