May 11th, 2010 by davi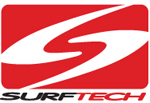 May 11, 2010 (Santa Cruz, CA) – Surftech is proud to announce the addition of Candice Appleby (Honolulu, HI), to their already stellar SUP team. Candice joins Legendary waterman and stand up paddle pioneer, Laird Hamilton, 2009 Rainbow Sandals Battle of the Paddle winner and 8 x Molokai to Oahu Paddleboard Race Champion, Jamie Mitchell as well as rising SUP star, Slater Trout of Maui Hawaii.

"We've been following Candice's career for the past couple of years and have been very impressed with her wave riding and racing abilities." said Surftech Marketing Director, Duke Brouwer. "We can't think of a better person to represent our brand than Candice. She's a very positive person and leaves an indelible impression on everyone she meets. Not to mention she is one of the world's top stand up paddle athletes."
Candice has been working with Surftech founder, Randy French on some new hi-performance wave riding SUPs. "Candice has been great to work with." said French. "She understands board design very well and has given me great feedback in designing her new boards."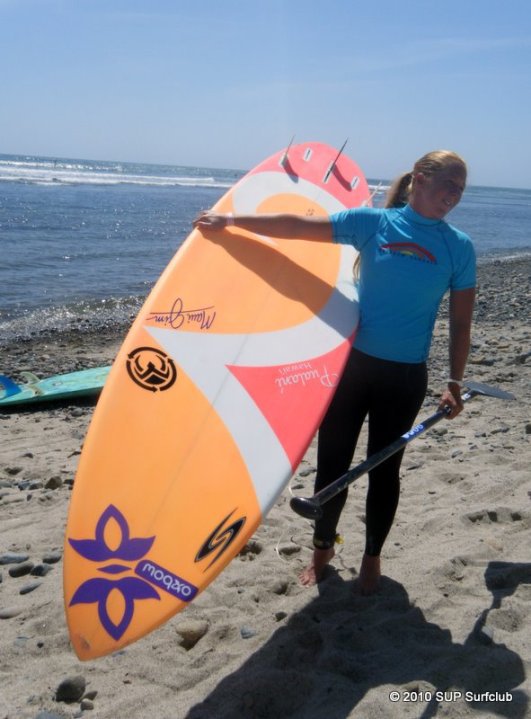 The collaboration is already paying off! Upon receiving her new boards from Randy, Candice competed in the 2010 Rainbow Sandals King and Queen of Dog Patch last weekend and won the Women's division on her new 8′11″.
Congrats Candice and welcome to the Surftech ohana!

For more about Candice, check out her blog at Candice Appleby
Follow SurftechSUP's twitter or check out the SurftechSUP facebook page.

For more info contact:
Duke Brouwer
Surftech Marketing
831-479-4944
duke@surftech.com
Surftech on facebook & twitter
Related posts