May 7th, 2010 by evan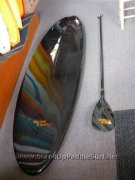 Jim over at Tropical Blends showed me the next generation of SUP's made out of carbon fiber. I took these pictures with my iphone a while ago and finally got them off the phone. Sorry if they are a little blurry.

You really need to see these boards in person to appreciate how sexy they look and feel. I haven't ridden one yet and I'm not sure if any are for demo. Anyone who's ridden these, please let us know what you thought.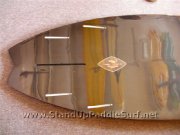 Five fin boxes for flexible fin setup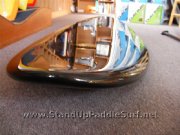 The nose rocker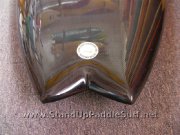 Swallow tail
Tropical Blends is also coming out with an entire line of SUP paddles. Here's the first model. There will be many more coming soon.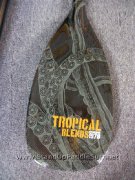 The new Tropical Blends carbon stand up paddle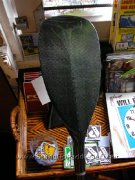 Dihedral blade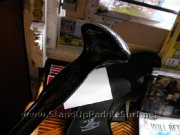 Carbon handle
Related posts